Personalized E-commerce Solutions for Your D2C Brand
As a leading web development company specializing in D2C eCommerce, Madgeek is committed to delivering top-notch solutions for D2C brands. Our unrivaled expertise in eCommerce development enables us to provide exceptional services that cater to the unique needs of D2C businesses.
From designing customized web applications to optimizing performance for search engines, ensuring robust security measures, and seamless integrations with third-party tools, Madgeek is dedicated to delivering the best eCommerce services for D2C brands, helping them thrive in the competitive online landscape.
Your details and ideas are 100% protected with us.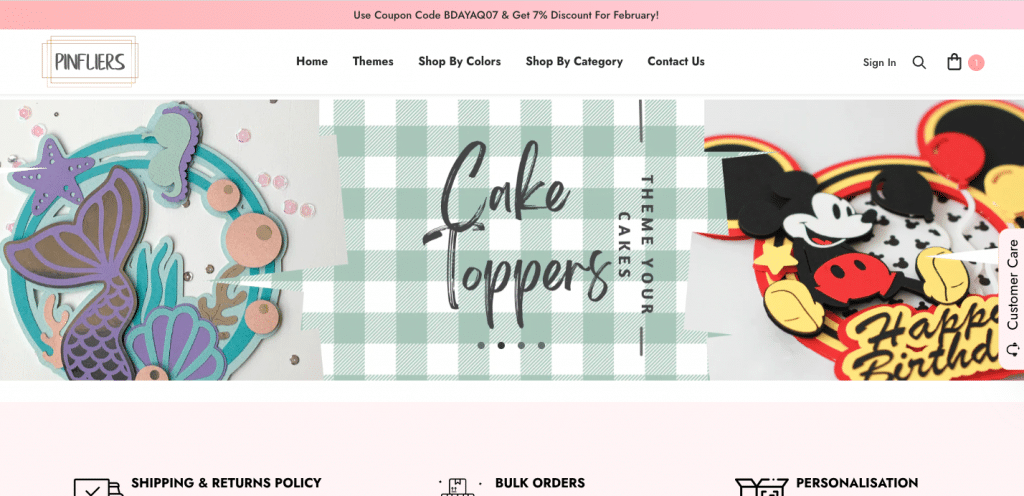 Empower Your D2C Brand with Powerful and Reliable eCommerce Solutions by Madgeek
At Madgeek, we specialize in providing eCommerce solutions that are robust and reliable, empowering D2C brands to succeed in the online marketplace. Our cutting-edge web applications are built using state-of-the-art technologies and industry best practices, ensuring optimal performance, scalability, and flexibility. With our comprehensive eCommerce solutions, your D2C brand can create a seamless online shopping experience for customers, streamline business operations, and drive revenue growth. From intuitive user interfaces to secure payment gateways, seamless integrations, and ongoing support, Madgeek delivers powerful eCommerce solutions that help your D2C brand thrive in the digital world.
We specialize in creating fully customized web applications tailored to the unique needs and requirements of your D2C brand. Our team of skilled developers uses the latest technologies and industry best practices to build user-friendly, visually appealing, and feature-rich eCommerce websites that provide seamless shopping experiences to your customers.
With the growing trend of mobile shopping, we offer mobile commerce solutions that ensure your D2C brand is accessible and optimized for mobile devices. From responsive web design to mobile app development, we create mobile-first solutions that enhance the user experience and drive sales through mobile devices.
We have expertise in integrating your eCommerce website with popular eCommerce platforms such as Shopify, WooCommerce, Magento, and more. This allows you to leverage the power of established eCommerce platforms while customizing your online store to meet your specific business requirements.
We facilitate secure and seamless payment transactions for your D2C brand by integrating trusted payment gateways such as PayPal, Stripe, and others. This ensures that your customers can make online payments with confidence, leading to increased trust and loyalty towards your brand.
Search Engine Optimization (SEO)
Our team of SEO experts ensures that your eCommerce website is optimized for search engines, improving its visibility and driving organic traffic. From keyword research to on-page optimization, we implement SEO strategies that help your D2C brand rank higher in search results and attract more potential customers.
Ongoing Support and Maintenance
We provide reliable ongoing support and maintenance services to ensure your eCommerce website remains up-to-date, secure, and optimized for performance. Our team is available to assist with technical issues, updates, and enhancements, allowing you to focus on growing your D2C business.
What sets us apart as a D2C eCommerce web app development company in India?
At Madgeek, we understand that having a powerful and user-friendly web application is crucial for the success of your D2C eCommerce business. Our team of skilled and experienced developers has extensive knowledge of the latest web development technologies and best practices, ensuring that your web app is designed to be efficient, fast, and SEO optimized.
Expertise in D2C eCommerce
We have a deep understanding of the D2C eCommerce landscape and can develop web applications that are tailored to your unique business requirements. Whether you're selling physical products, digital goods, or subscription-based services, we can create a custom solution that fits your business model.
Our development process begins with a thorough analysis of your target audience and their needs. We design intuitive user interfaces (UI) and seamless user experiences (UX) to ensure that your customers have a positive experience while using your web app. This can result in increased engagement, higher conversion rates, and improved customer satisfaction.
We understand that website speed and performance are critical for SEO and user experience. Our developers optimize your web app for fast loading times, smooth navigation, and optimal performance across different devices and browsers. This ensures that your web app ranks well in search engine results pages (SERPs), leading to increased organic traffic and improved search engine rankings.
As an SEO optimized web app development company, we follow best practices for search engine optimization (SEO) to ensure that your web app is visible to search engines and can attract organic traffic. We implement on-page SEO techniques such as keyword research, meta tag optimization, and URL structuring to improve your website's search engine rankings and drive more targeted traffic to your D2C eCommerce store.
Scalability and Flexibility
We understand that your D2C eCommerce business may grow and evolve over time. Our web apps are designed to be scalable and flexible, allowing for easy customization and expansion as your business needs change. This ensures that your web app can keep up with your business growth and adapt to changing market trends.
Security and Data Protection
We take security seriously and implement robust security measures to protect your web app and customer data from cyber threats. Our web apps are built with the latest security protocols and encryption technologies to ensure that your online store is secure and compliant with industry standards.
Reliable technical support & maintenance
The real work for eCommerce stores begins only after their launch. We provide the right direction for generating high ROI for your store. From design and development to launch, our team offers reliable end-to-end support.
We helped Blosum enhance its customer experience and boost customer satisfaction.
We focused on creating a more efficient and user-friendly checkout process, as well as making sure customers received timely and helpful support when they had questions. We also implemented a loyalty program to reward customers for their patronage and improved the website with a more modern design and enhanced navigation. Finally, we ran targeted marketing campaigns to reach new customers and keep existing customers informed of new products and promotions.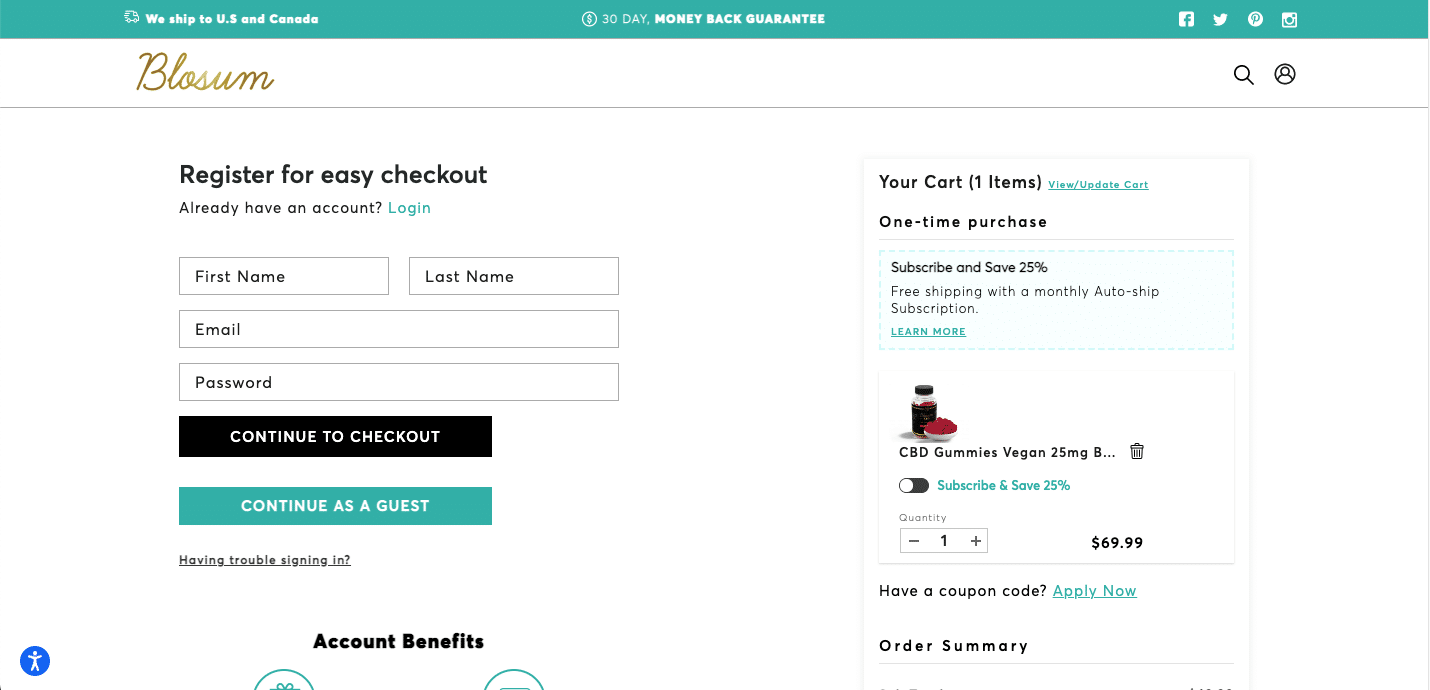 Our eCommerce services helped Stargazer Technologies Pvt. Ltd. in becoming the #1 D2C marketplace
At Madgeek, we provide end-to-end eCommerce websites and eCommerce mobile application development services, tailored exclusively to solve your unique business challenges. We use modern technologies to build secure and scalable solutions.
We have built a strong background in eCommerce web apps and eCommerce mobile app development. Our team has extensive working experience in all major eCommerce frameworks and platforms including custom tech stacks.
Is your WordPress website not performing as well as you'd like? Are you struggling with slow loading times, poor search engine rankings, or frequent technical issues? Look no further! Our expert team at Madgeek is here to provide you with top-notch website support services that will optimize, secure, and enhance your WordPress website's performance.
Higher success rate with our secure and scalable eCommerce website development services
We analyze and understand your unique business requirements to offer you a solution that's designed to solve your unique business challenges. Our development process is the key to faster product delivery and high quality product with higher success rate.
Sketch, wireframing, concept design, UI design & visual, technology feasibility.
Frontend functionality development, integration, backend development.
Infrastructure setup, project setup, performance optimization.
Product promotion, digital marketing, search engine optimization.
Functional, usability, performance testing on actual device.
Yes, we offer SEO services for eCommerce websites to improve their visibility on search engines, drive organic traffic, and increase online visibility for your D2C brand.
Yes, we provide reliable ongoing support and maintenance services to ensure your eCommerce website remains up-to-date, secure, and optimized for performance, allowing you to focus on growing your D2C business.
Yes, we can integrate secure payment gateways such as PayPal, Stripe, and others into your eCommerce website, enabling smooth and secure online transactions for your customers.
Are you looking for a reliable & trustworthy technology vendor for your organization?
These brands trust us for their enterprise app & modernization requirements.