Call Center Management Software with Vicidial SSO Integration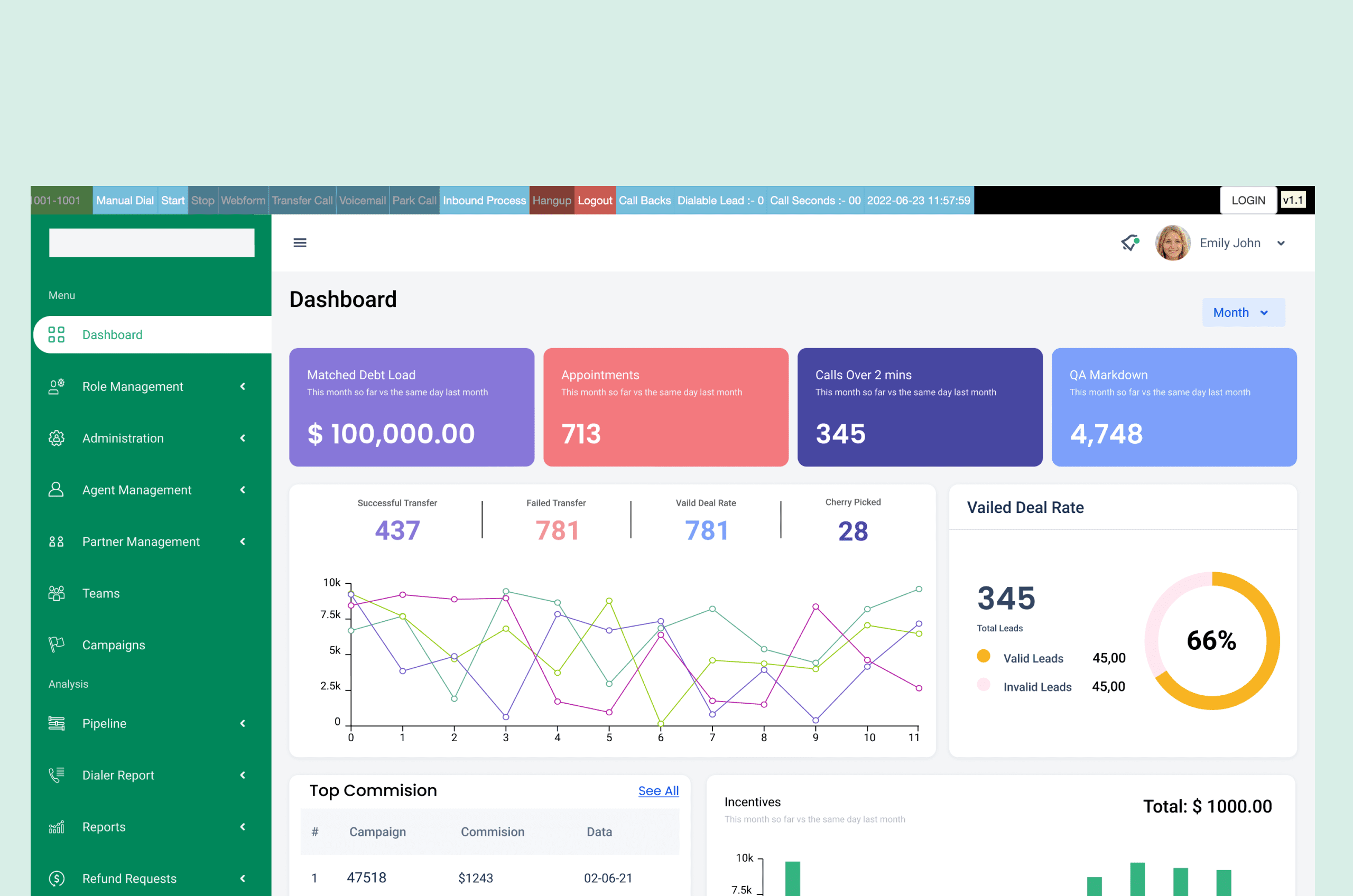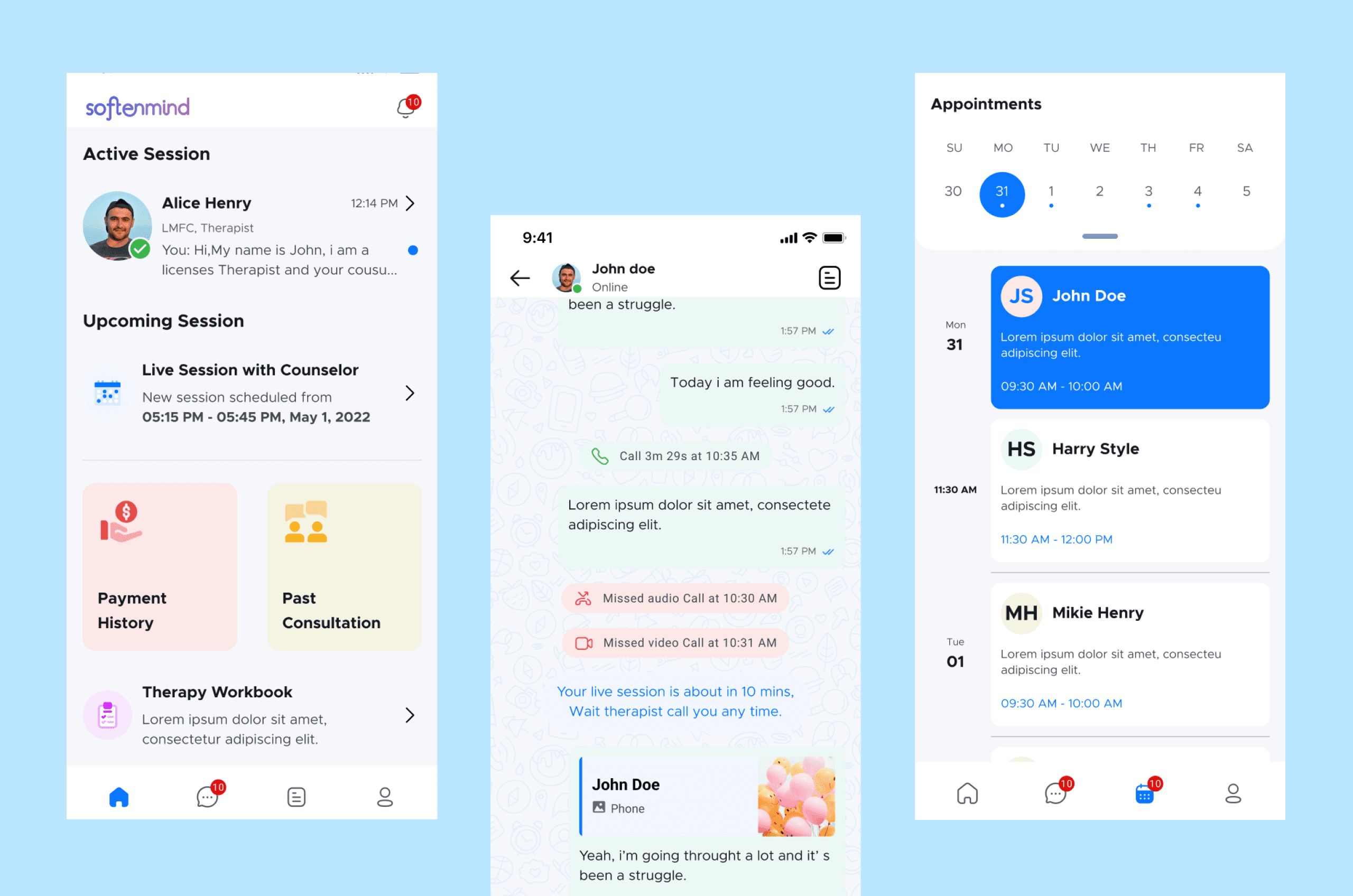 It is a mental health and wellness mobile application that helps track and improve your emotional well-being.
The mental health app helps you reach your happiness and well-being goals by providing a series of mindfulness exercises and consultations with an expert therapist.
Social eCommerce Marketplace
Best Social eCommerce marketplace mobile application for mothers. The app helps mothers to connect with other mothers and exchange useful tips.
When you get matched with another mother, they can message you to schedule a date and time. One can also either sell or giveaway maternity products.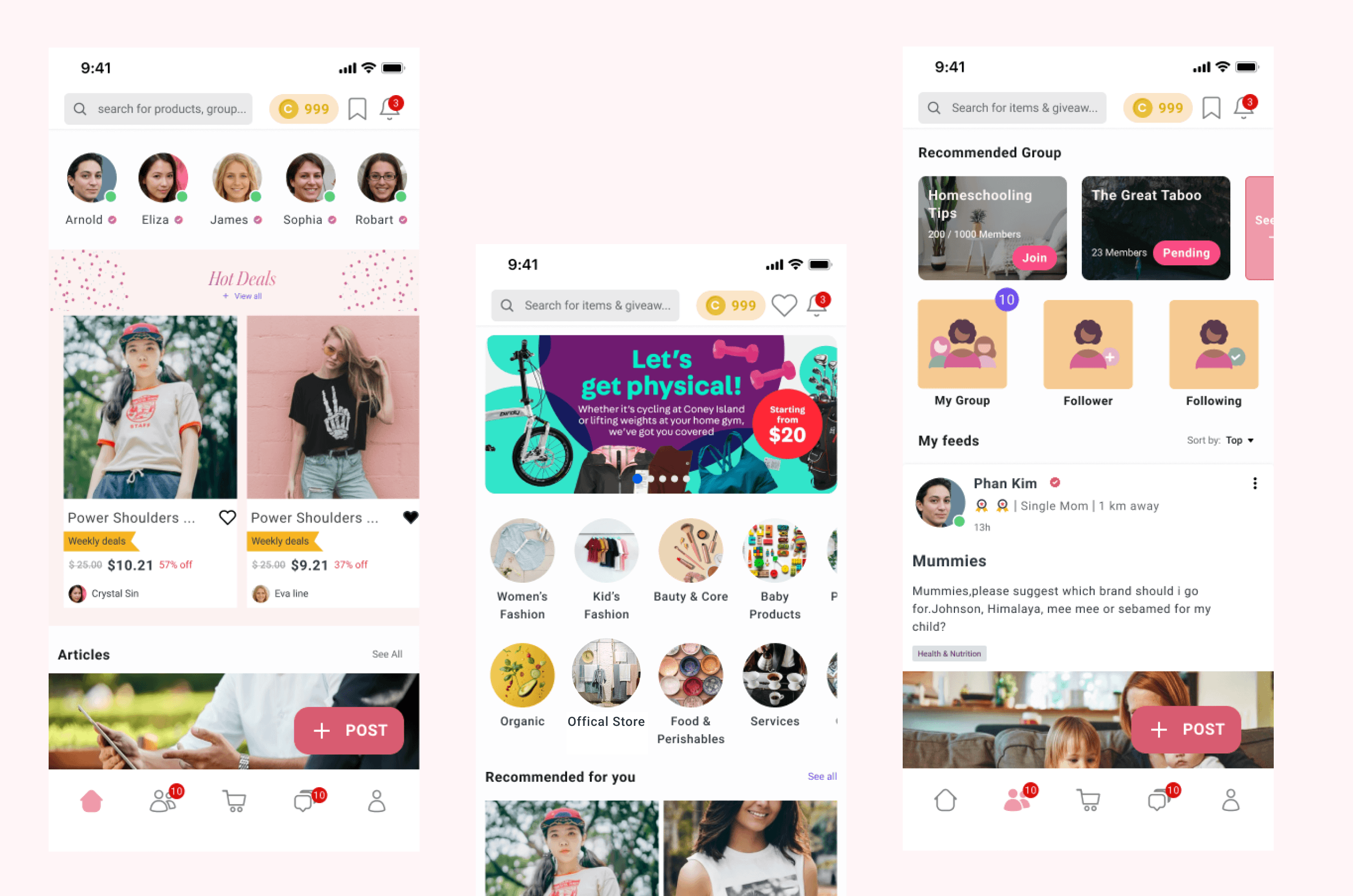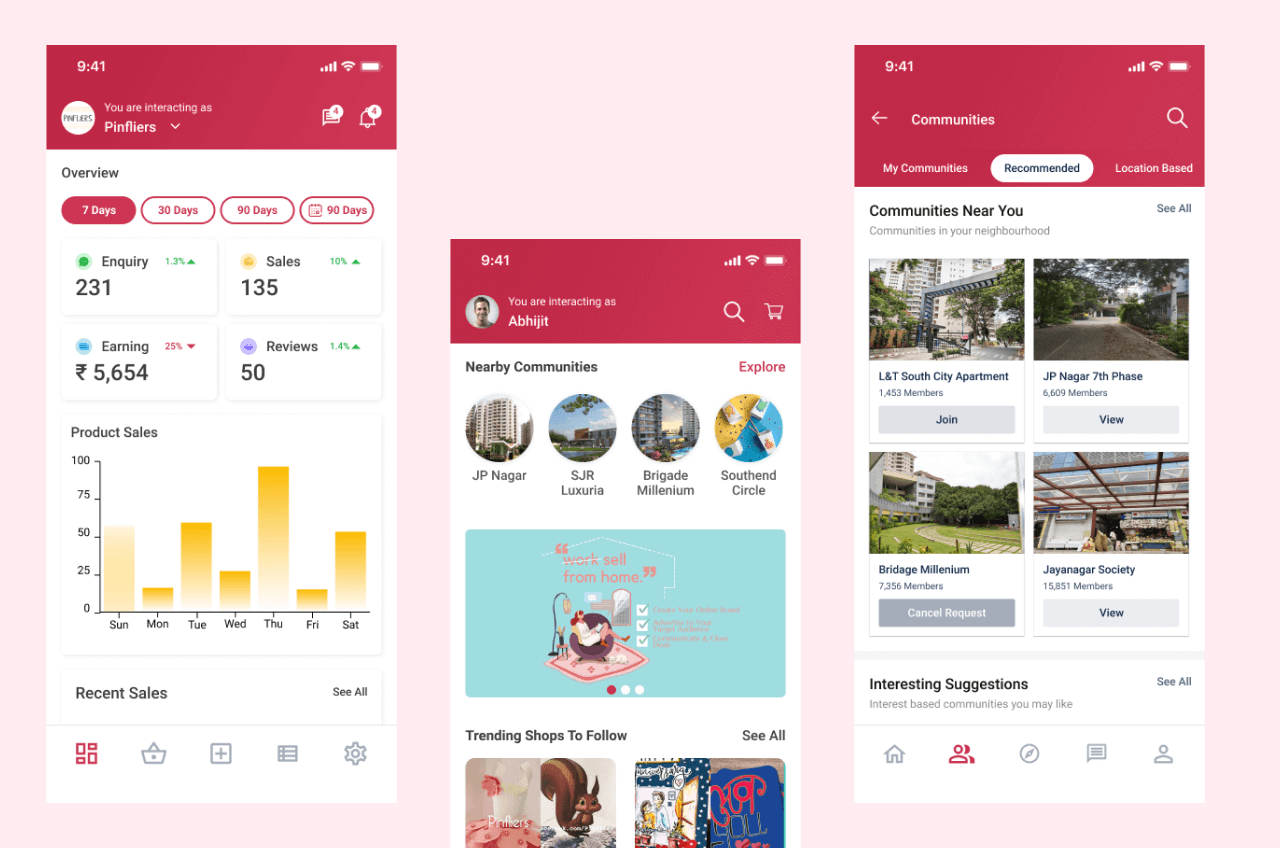 D2C eCommerce Marketplace
The best D2C eCommerce marketplace in India, where you can find everything from Clothing and Home decor to Toys and Sports Goods and more.
D2C eCommerce marketplace in India with 100+ sellers and thousands of products. Buy sale-priced products from premium sellers.
RD TMT - Informational Business Website
SEO optimized WordPress B2B informational website.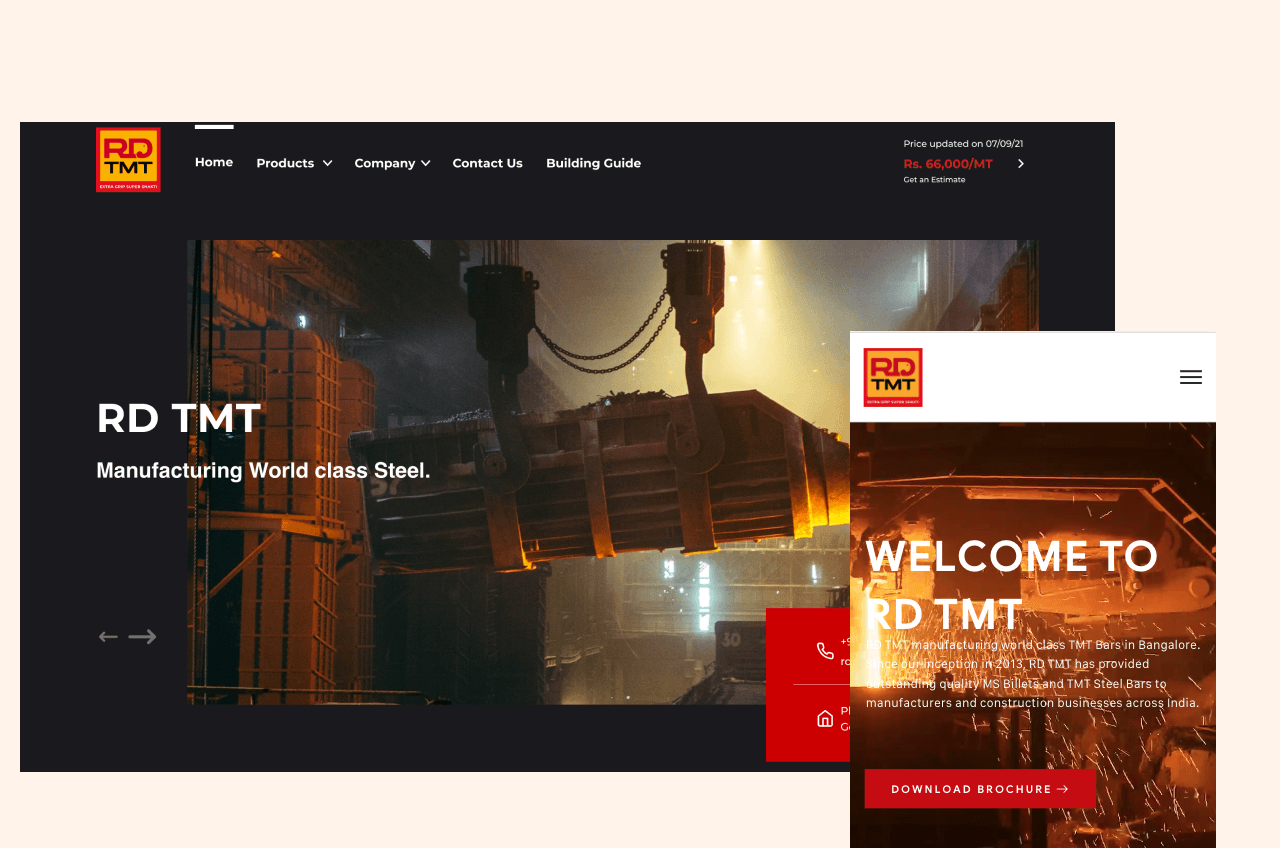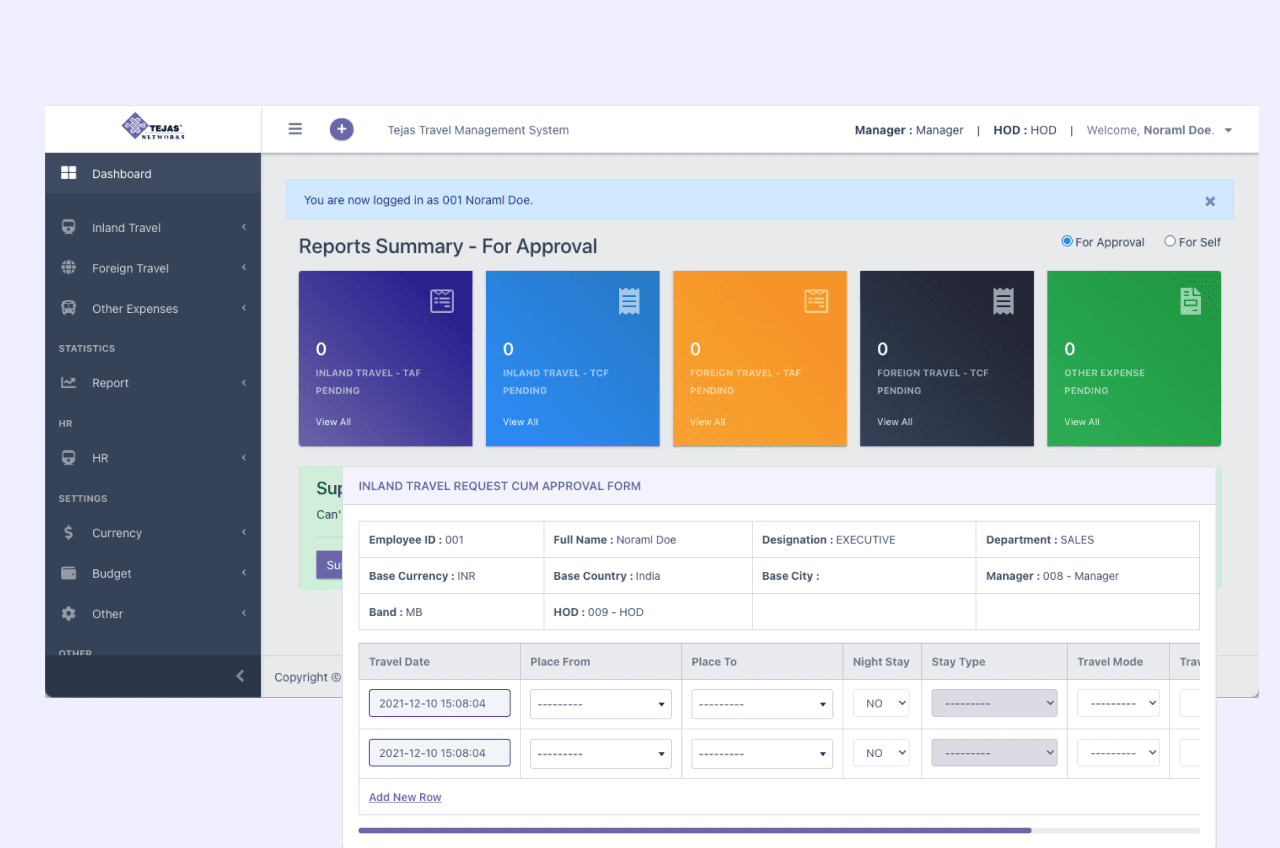 Travel Approval Management System
Custom travel management system to help travel managers book, track, and analyze business travel.
We designed & developed custom travel management system for a public listed organization. The travel management tool helps the business track both inland and foreign travels. It also has dynamic approval flow management & lots of other functionalities.
Fully customised WooCommerce store with multi-steps checkout process & advanced mini cart. Advanced mini-cart with WooCommerce subscription functionalities.
We have optimised their WooCommerce store performance & customised checkout process to streamline the user experience. We have also developed multiple custom features & plugins to enhance the overall user experience.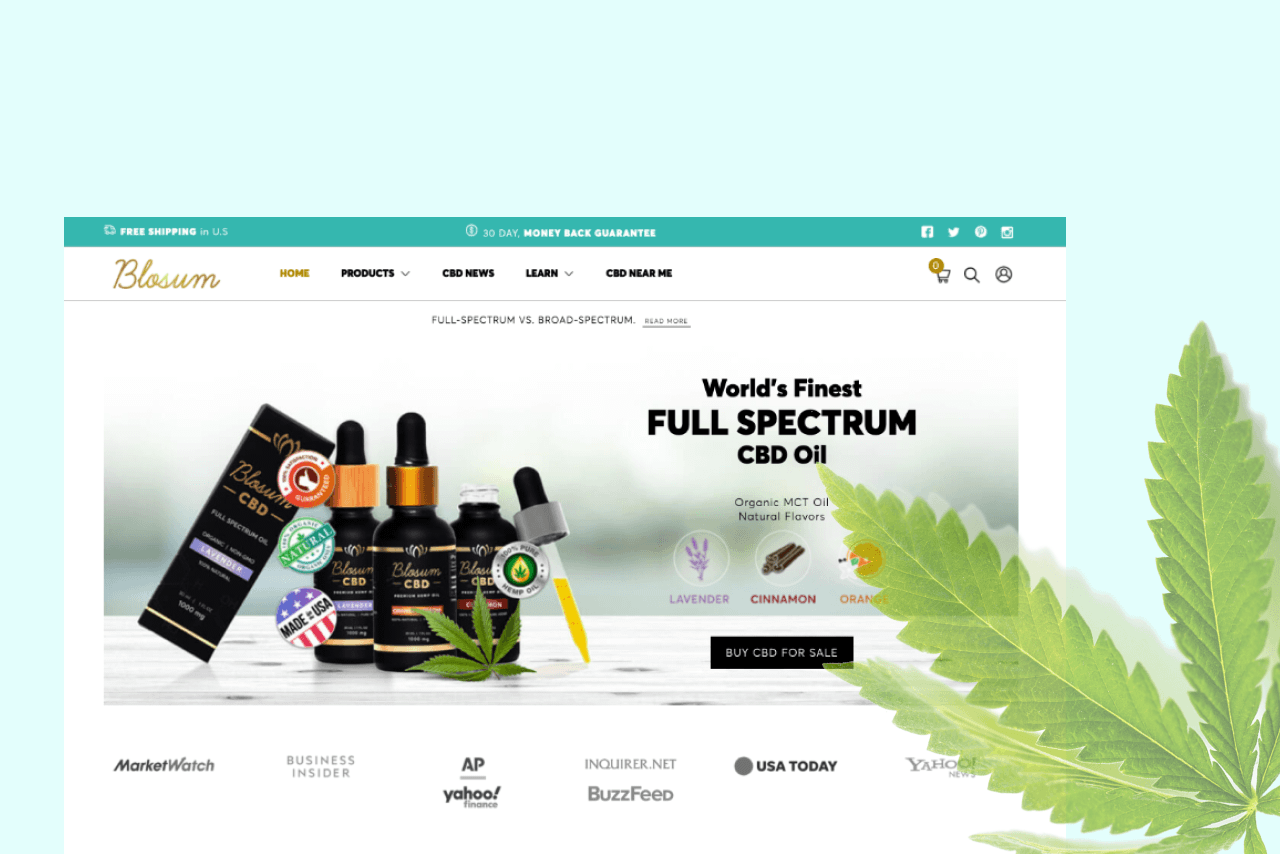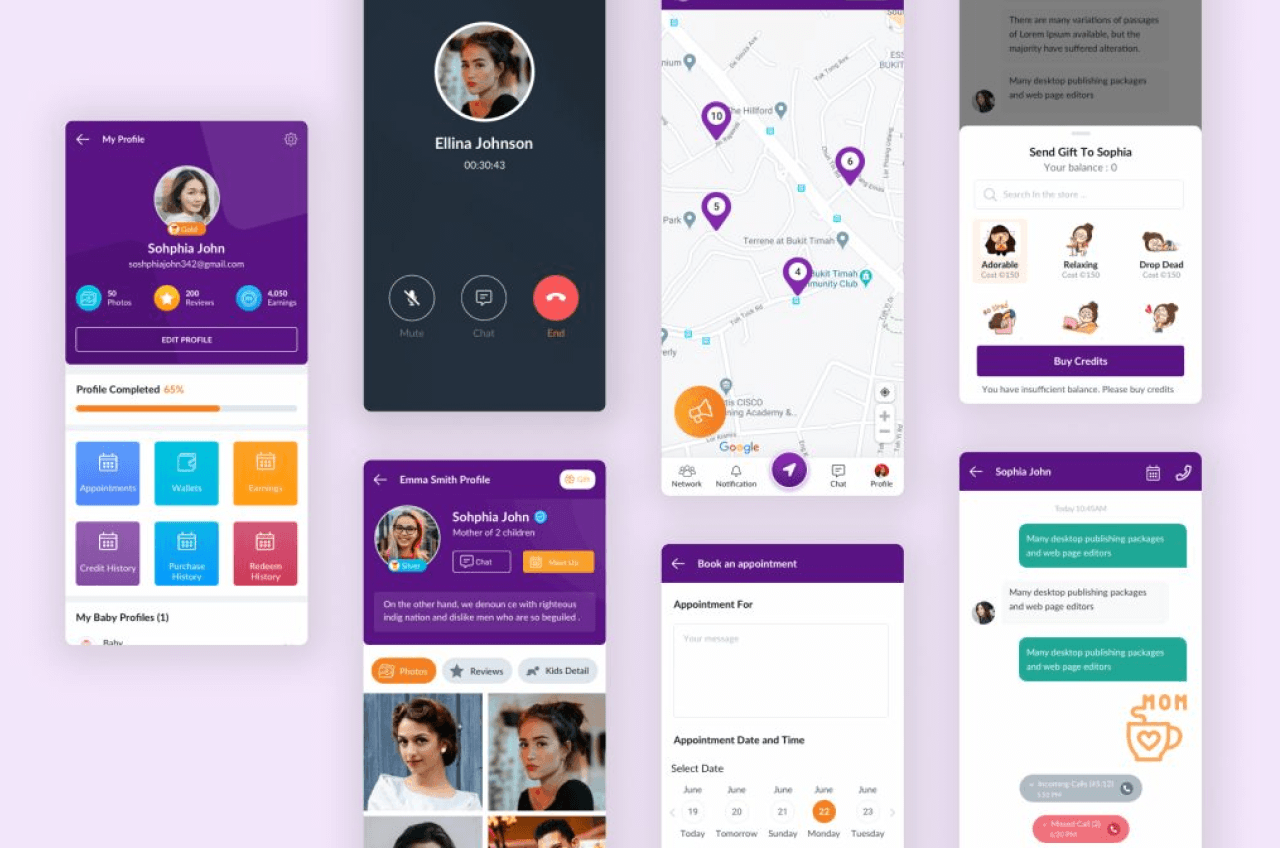 Social Networking Mobile Application
B2B Steel Price Tracker & Search Engine
B2B Online Search Engine and Price Tracker of Secondary Steel Industry Products Mobile Application Development in India.
InfraDaam is a reliable online price search engine application for India's Secondary Steel Industry where manufacturers can list and advertise their products and the prices so dealers and distributors can compare product variations, calculate costs, and track prices.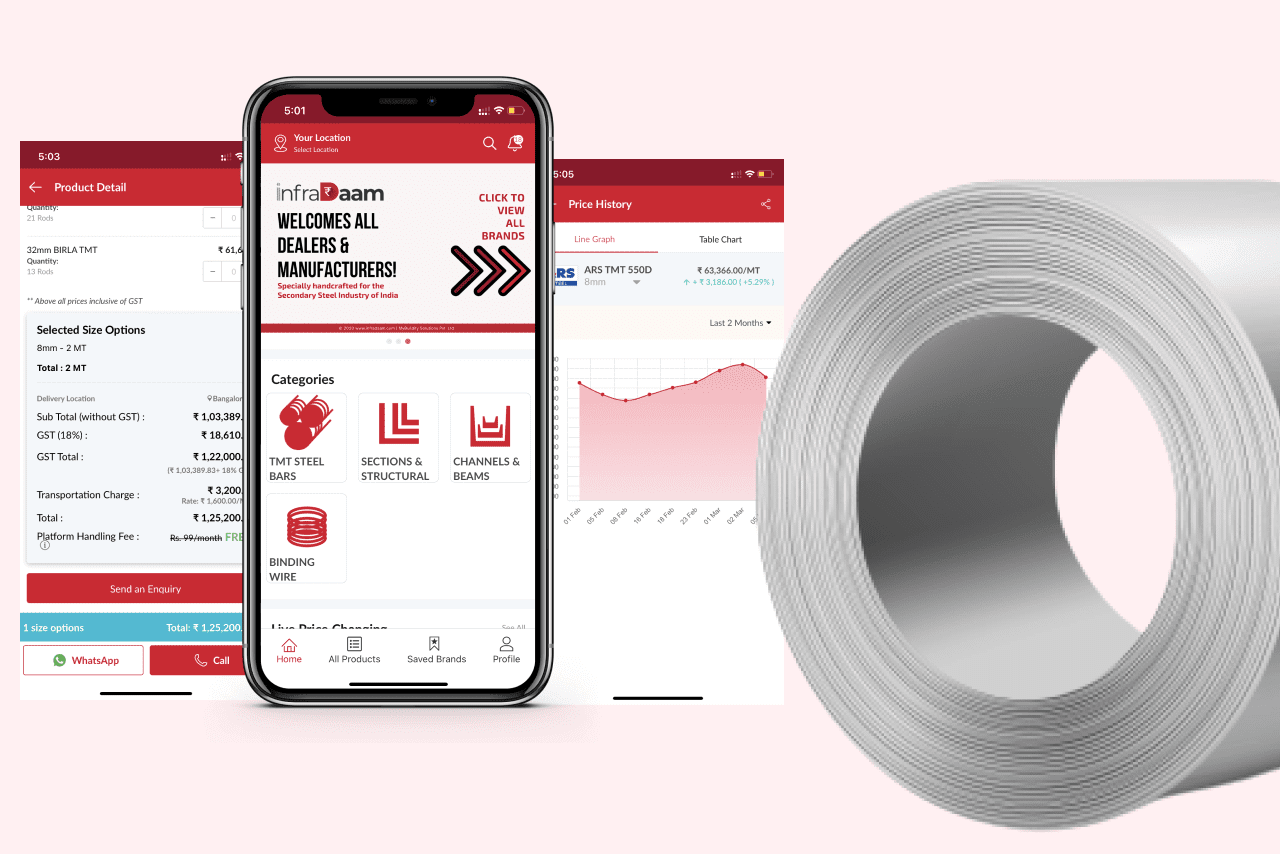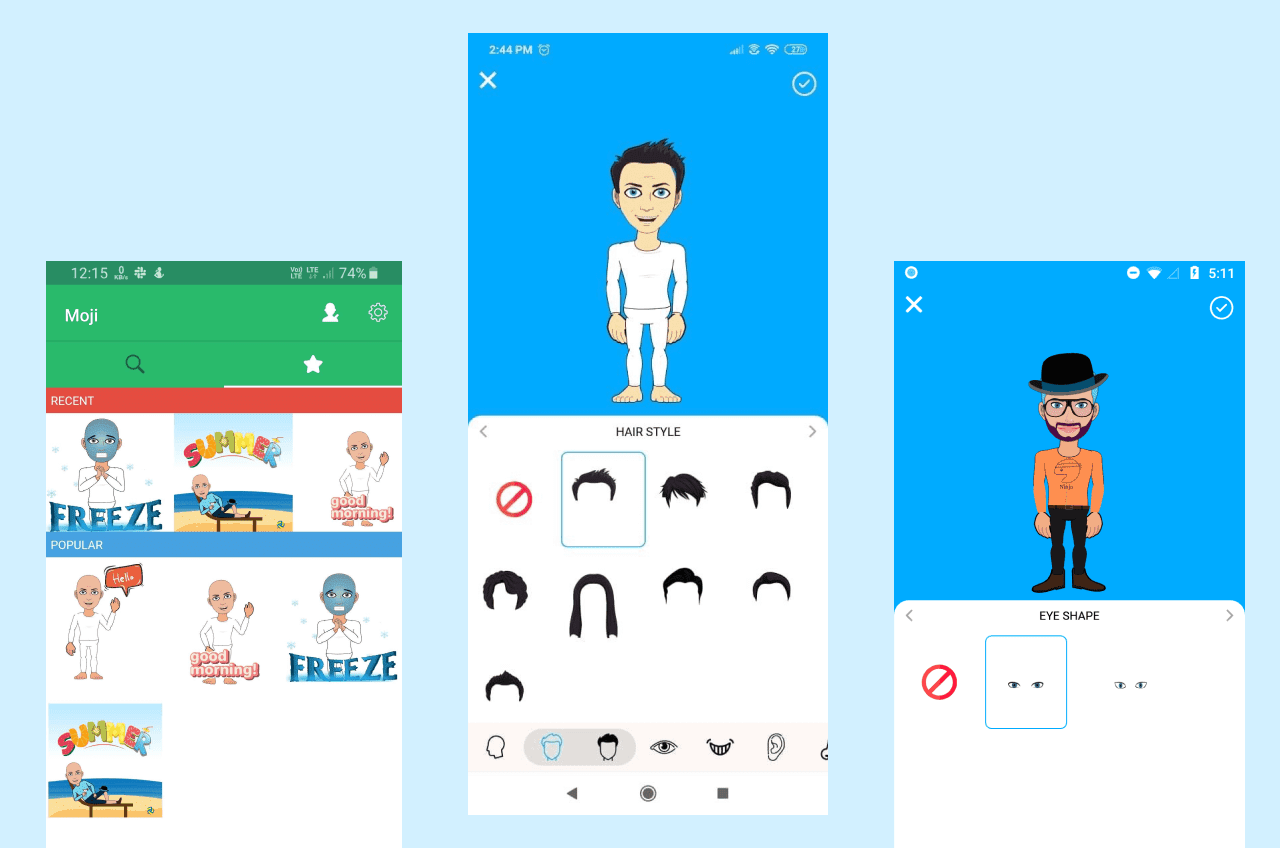 Moji - Avatar Marker Engine with Sticker Keyboard
Ranasaria Poly Pack - Informational WordPress Website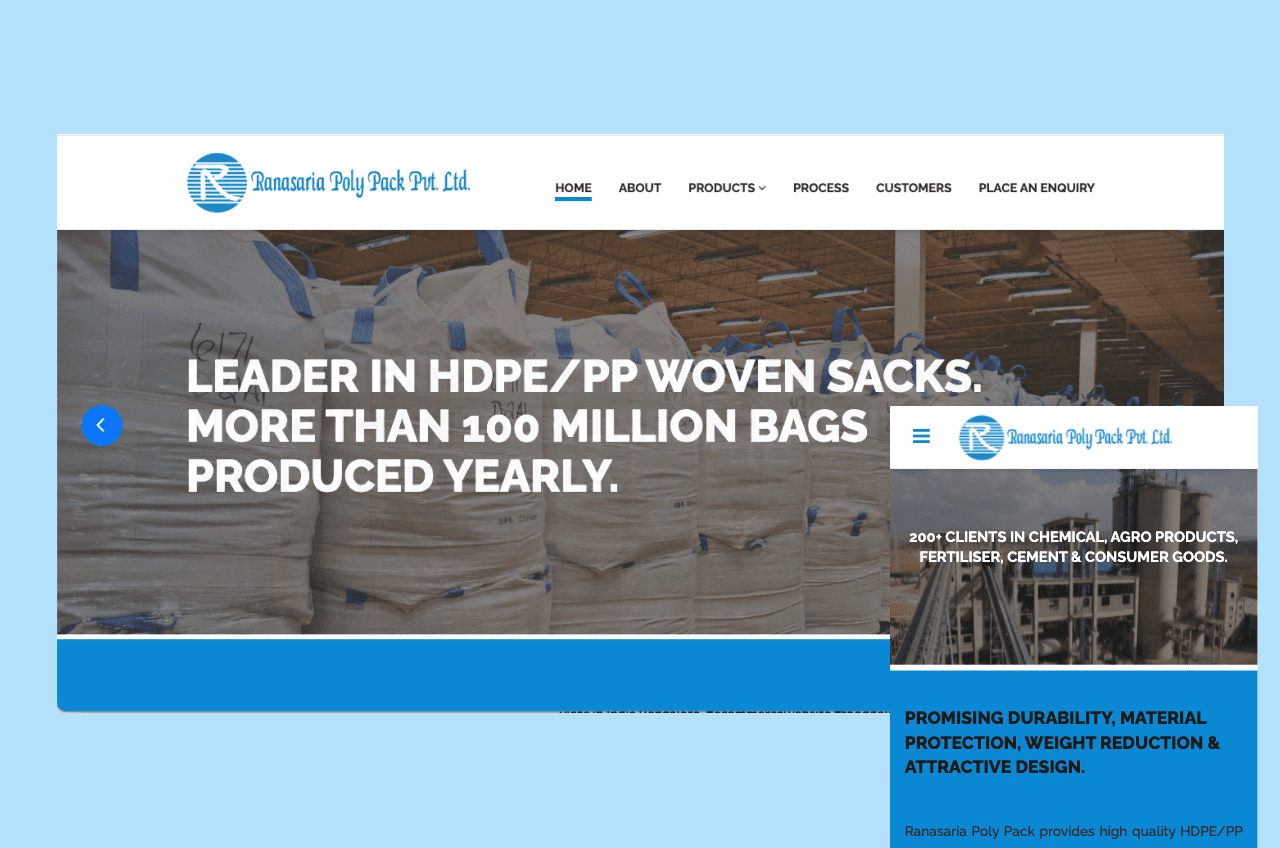 TinkerSale - Community Driven eCommerce Marketplace
Largest Community Driven Social eCommerce Marketplace in India.
TinkerSale is a unique social eCommerce marketplace portal that offers home-based seller a platform to shop and sell online in their neighbourhood. With it's robust platform, mobile apps on IOS and Android, seller dashboard, Inventory management – TinkerSale is making buying & selling easier for small scale businesses.
Buyjama - Influencer-led Fashion eCommerce Website
No. 1 Sri Lankan fashion eCommerce with many international fashion brands.
An influencer led multi-branded fashion eCommerce with hundreds of international brands. Buyjama is fashion and apparel eCommerce website with a modern and user-friendly interface designed to drive growth.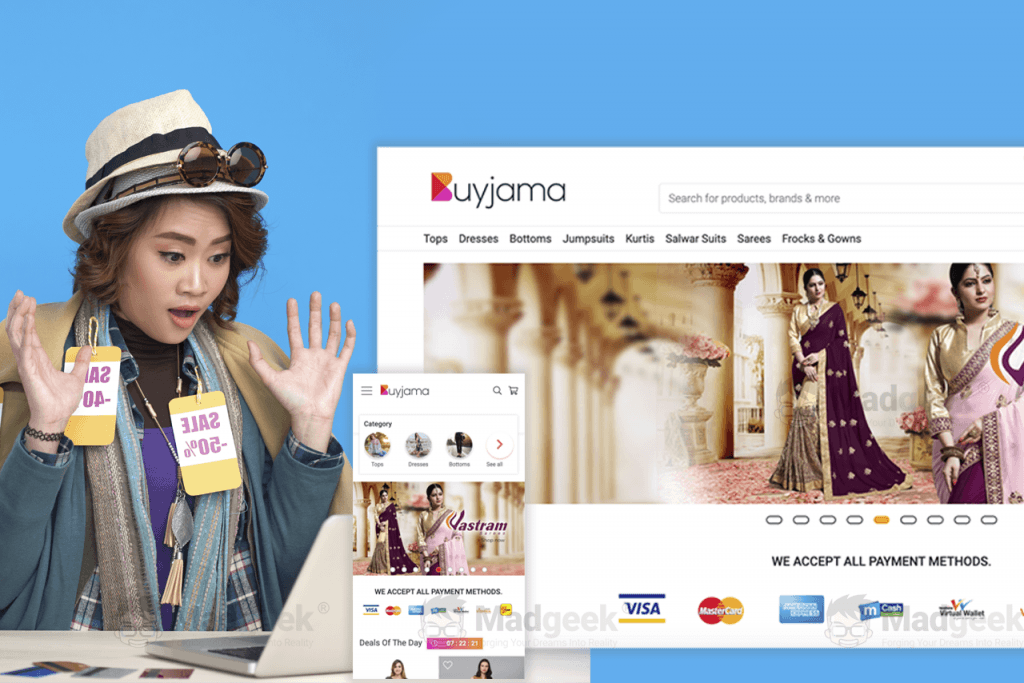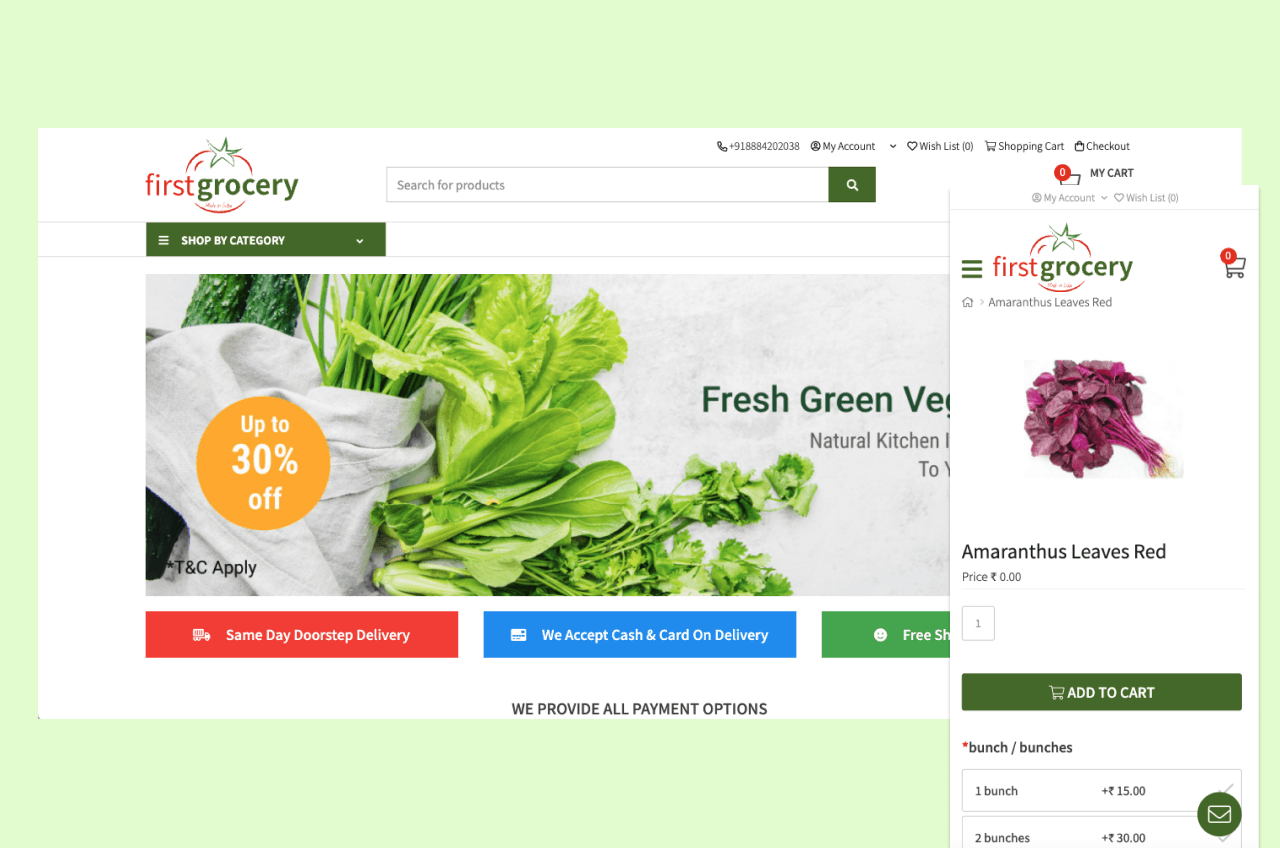 On-demand subscription based grocery delivery eCommerce.
First grocery is a subscription based grocery delivery eCommerce that offers doorstep grocery delivery in Bangalore India. First grocery delivers fresh and organic groceries to societies in and around Bangalore. With a subscription package, customers can avail groceries at wholesale price.
India's Biggest Robotics, DIY, Engineering Online Store.
CrazyPi sells 100% genuine Raspberry Pi, Arduino, sensors & other chipsets in Bangalore, India.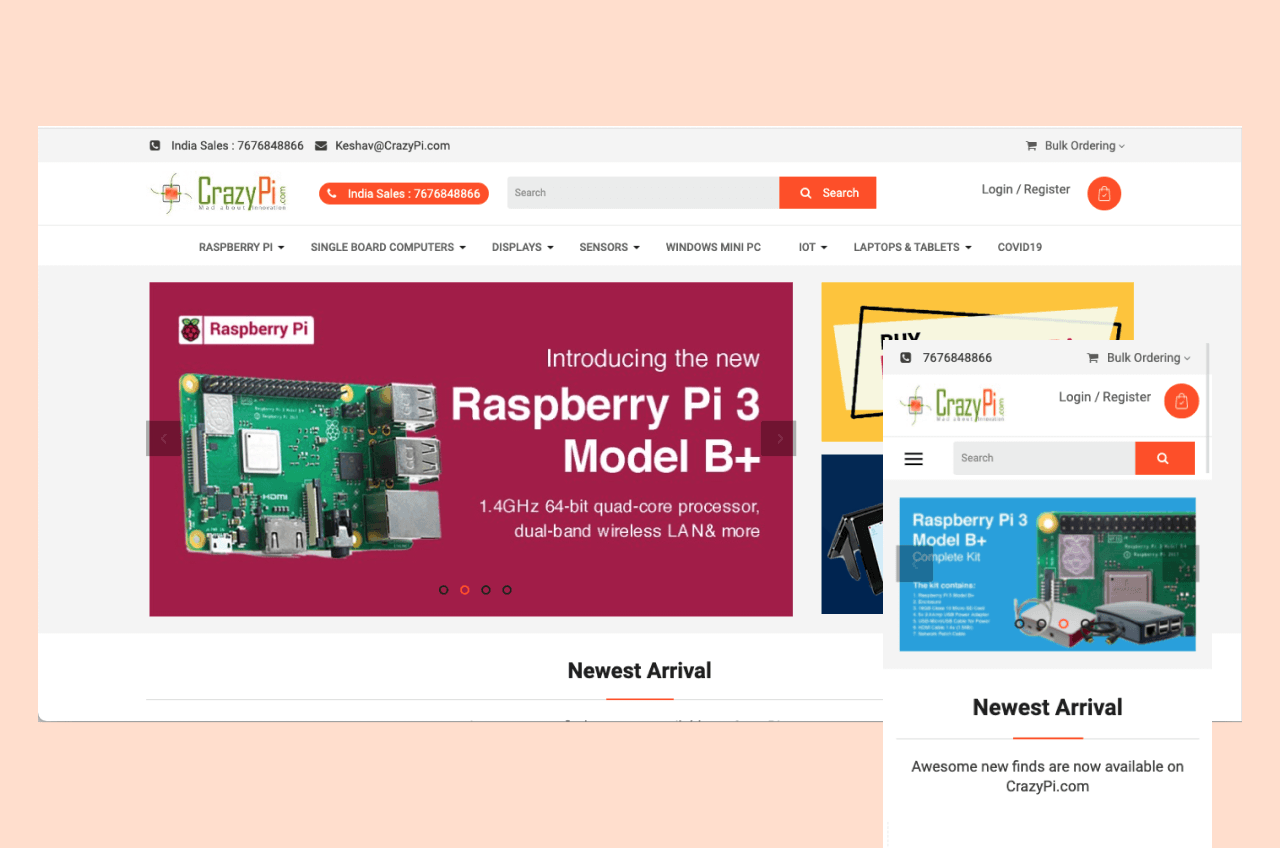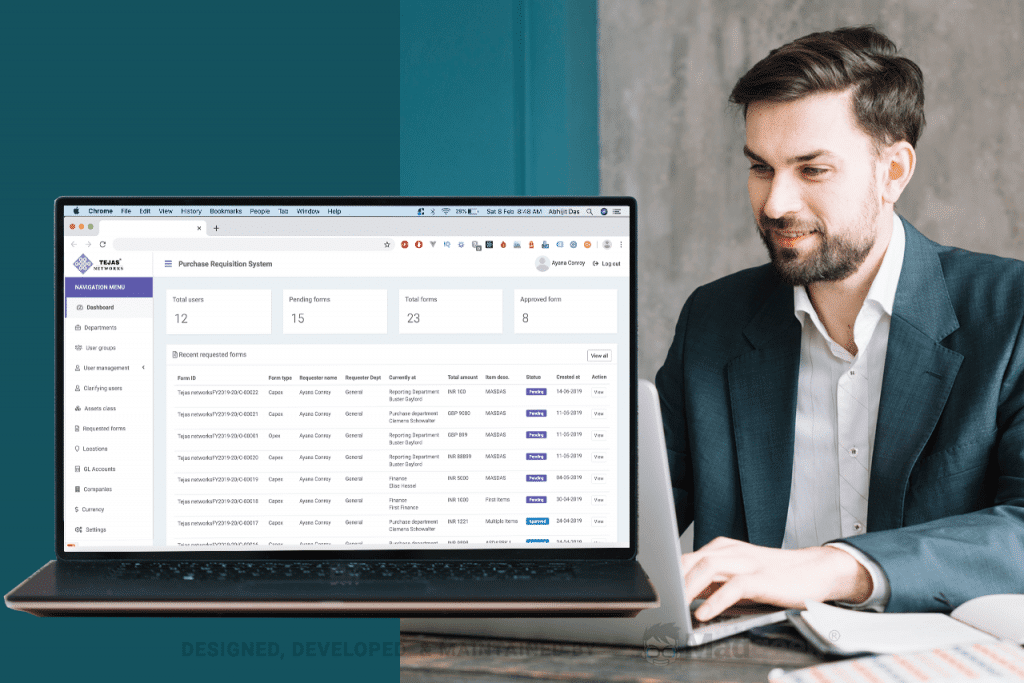 Purchase Requisition Enterprise Application
The software helped client automate and streamline the procurement process with simplified and interactive interface.
Digitising the entire procurement process, which helped the client in eliminating paperwork, transparency in the entire process and increased productivity. A comprehensive purchase requisition system with advanced reporting, LDAP & SAML SSO integrations.
Inventory and digital ledger service mobile app designed for small Shopkeepers and Kirana owners to manage credit and debit transactions.
Digitising MSME with mobile and digital technology. Enabling mobile platforms to help small Shopkeepers and Kirana owners manage credit and debit transactions, create and share bills to customers.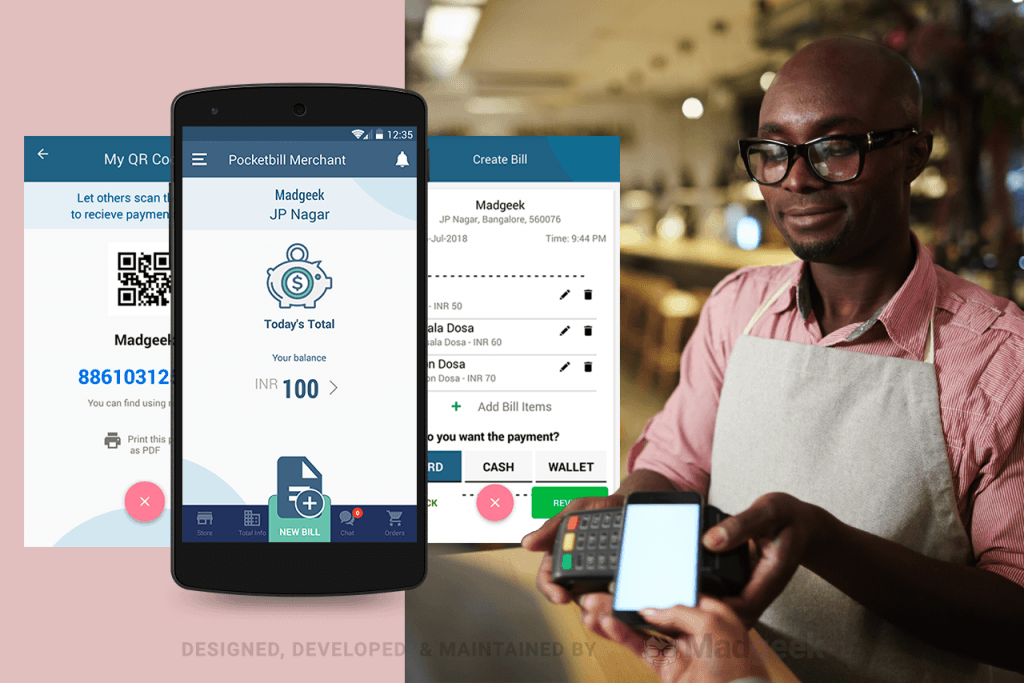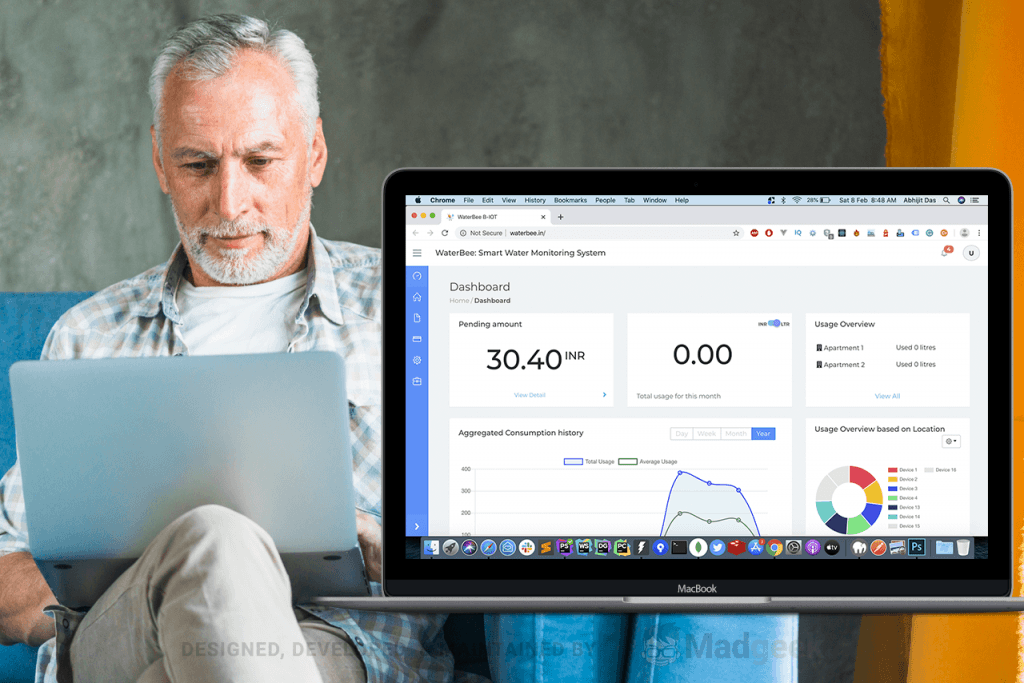 WaterBee by B-IOT is a smart water monitoring software backed by IOT technologies.
It is a solution which has been designed with an aim to save water. We achieved our aim by providing meaningful insights of water consumption and wastage to the apartment residents, who can then take constructive decisions driven by data. The software also offers invoicing and billing feasibilities to the committee members.
Legal Contract Management Enterprise Application
Legal notice & contract management system.
This tool helps the organisation to keep track of all legal notices and with the alert system keeps the parties notified of all important dates.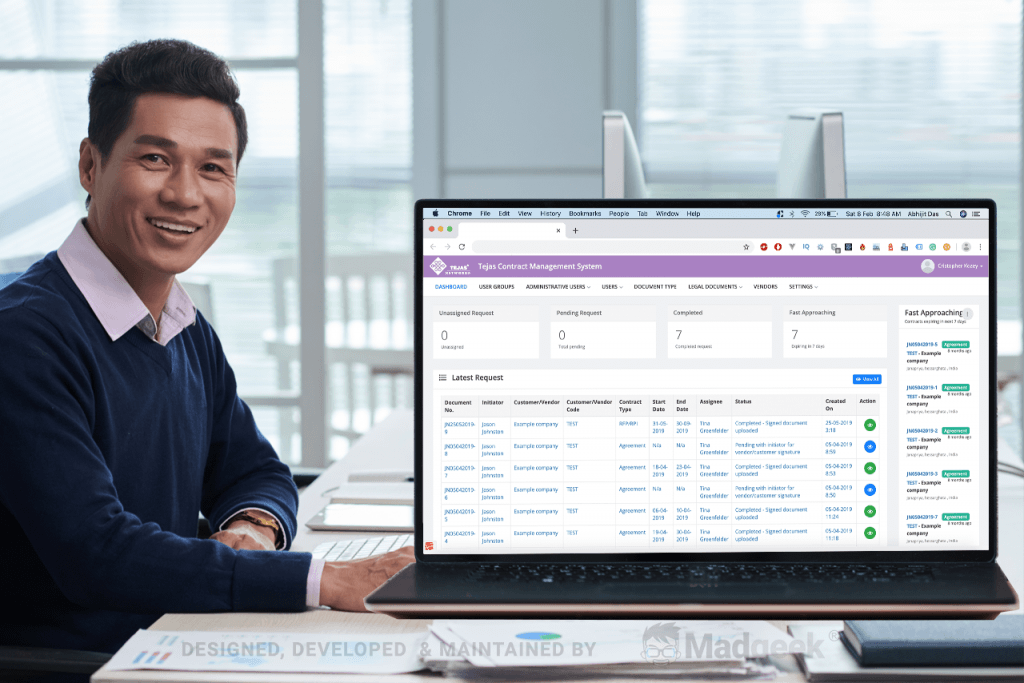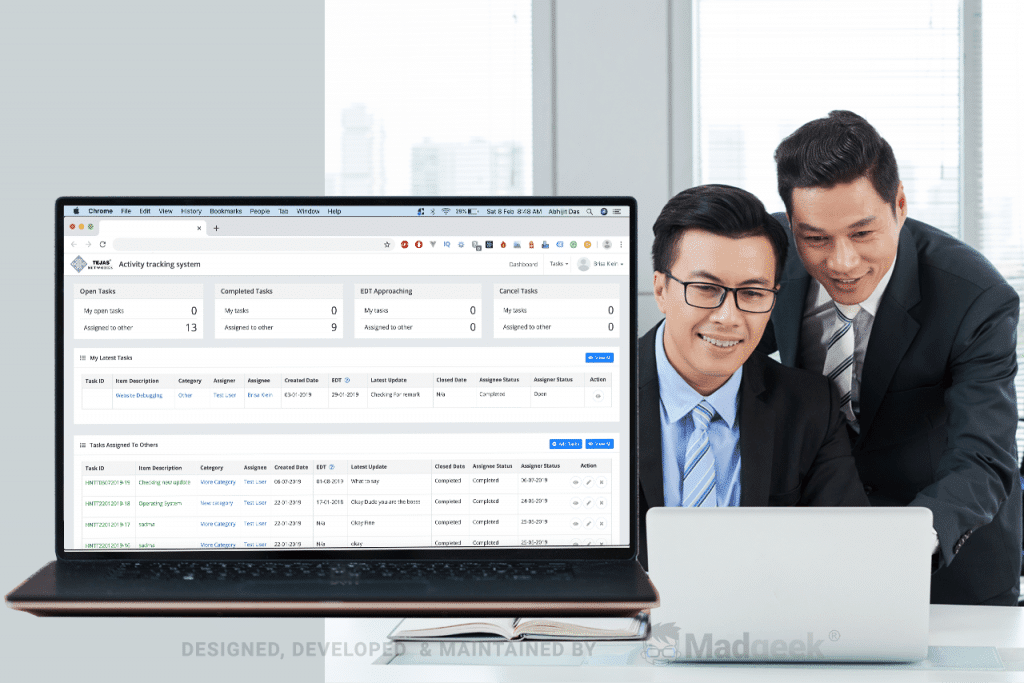 Collaboration & Activity Tracking Enterprise Application
Collaborate, organize & track activities.
Never miss any task. This tool helps the organisation to keep track of activities assigned to members. Helps the team members to interact and update higher authorities on time.
Vendor Compliance Enterprise Application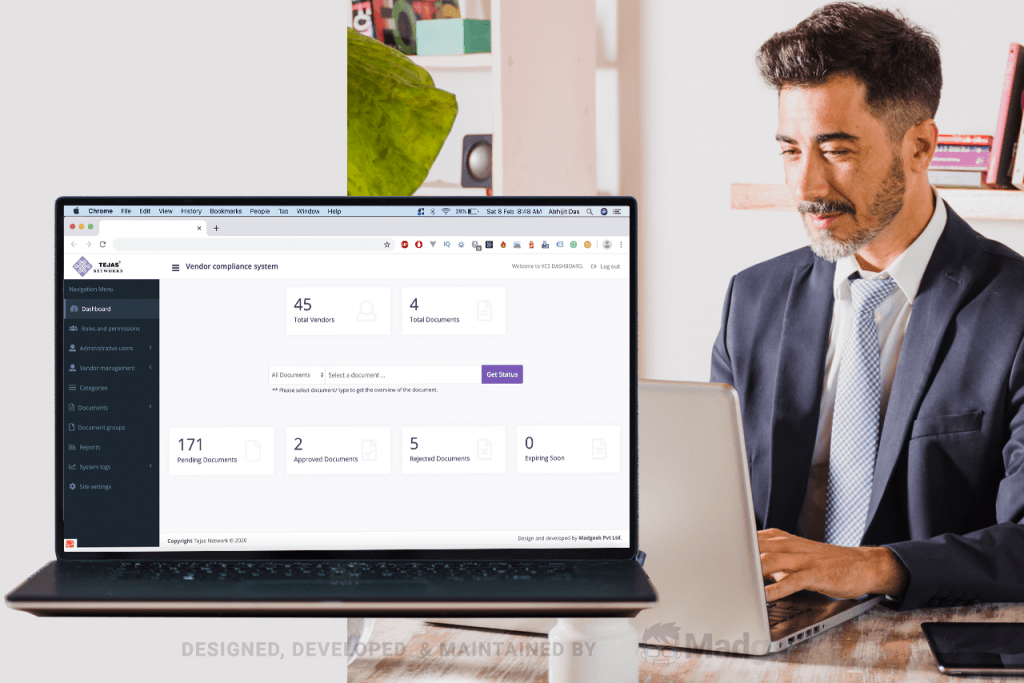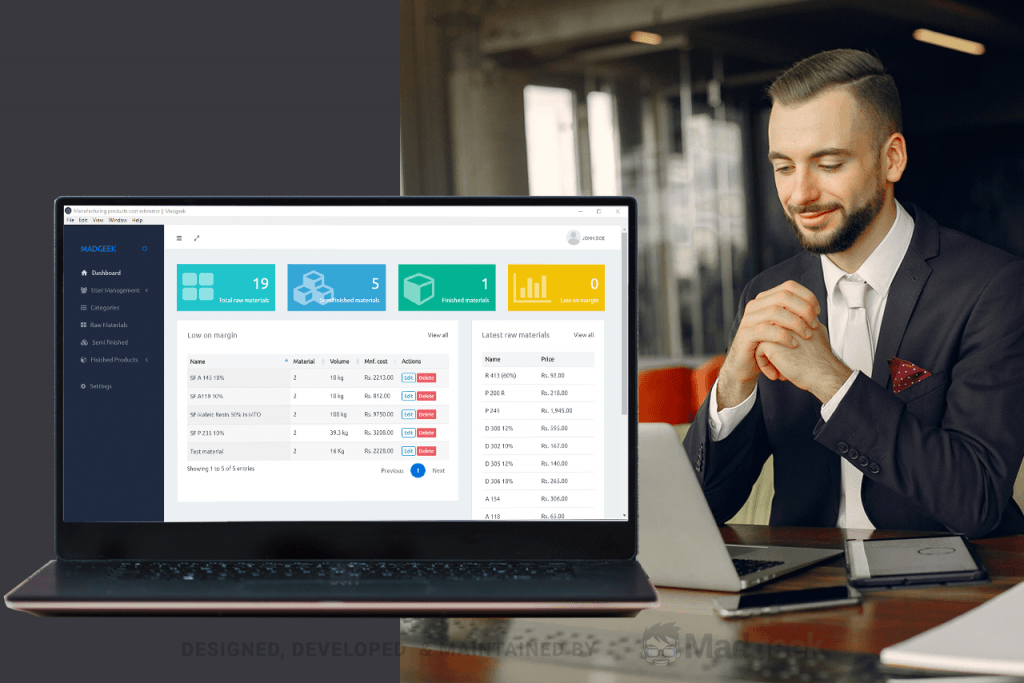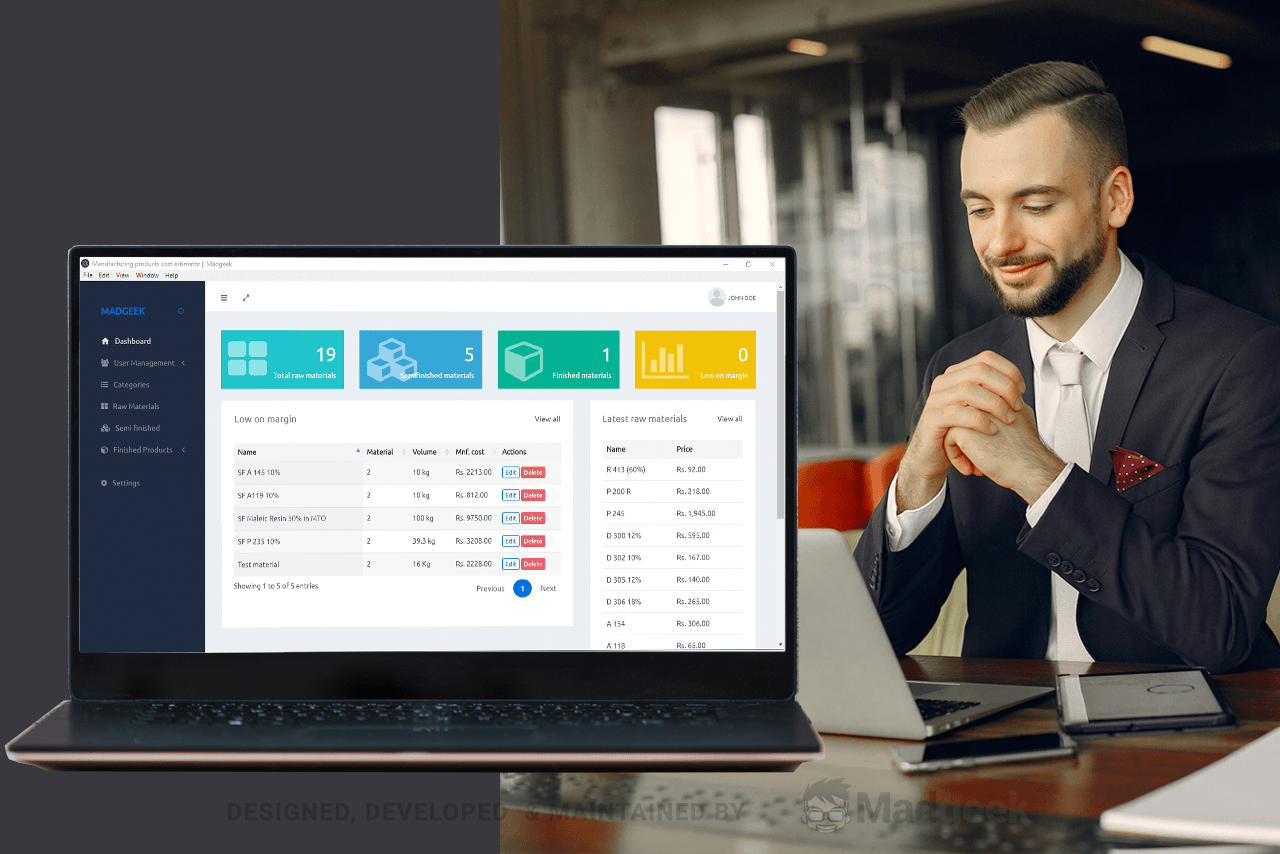 Manufacturing Cost Estimating Software
Estimate manufacturing cost of semi-finished items and finished products with advanced prediction engine.
Manufacturing cost estimating software provides insightful data to effectively estimate the profitability of products with required semi-finished items and raw materials at a given time. With its advanced prediction and notification engine, it notifies suppliers upfront of loss-making items and products.
Every time you eat is an opportunity to nourish your body. Live a healthy lifestyle.
MyFoodDiary offers a wide range of features to take control of your goals. Track calories, breakdown ingredients, and log activities. It has food database curated by professionals to avoid the errors, missing nutrition data, and duplicates that offered by other food diary services.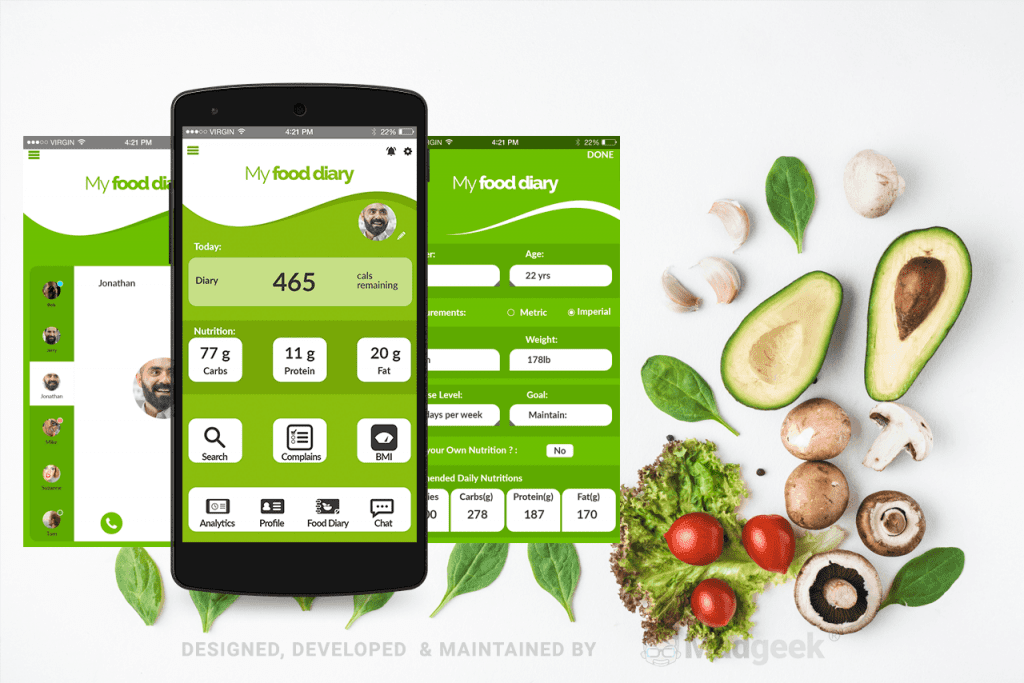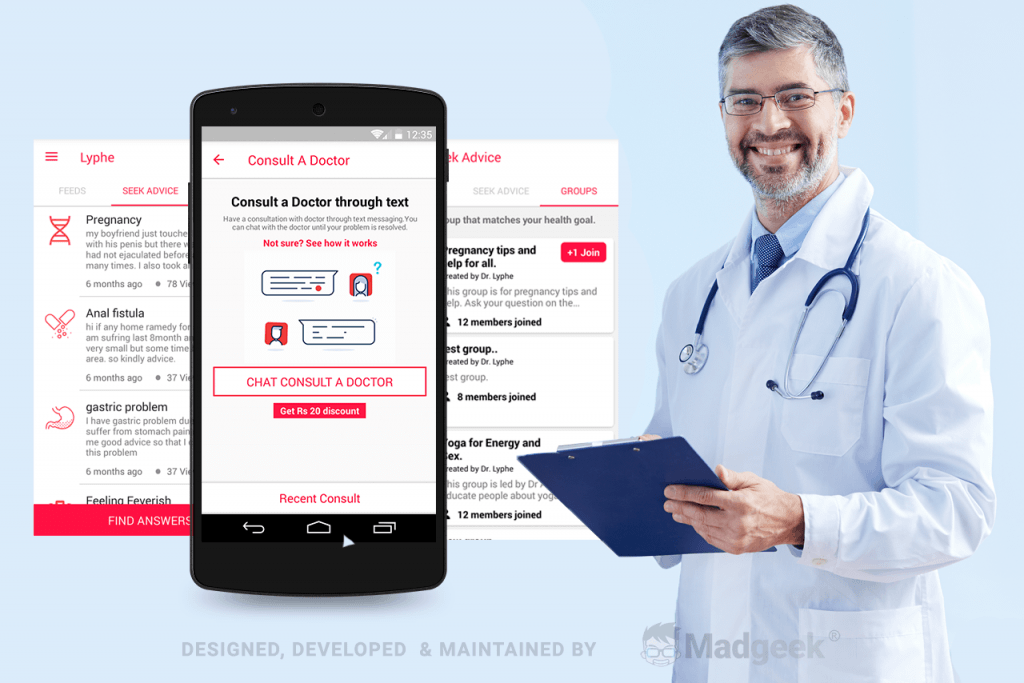 Bridging the gap between doctors & patients with online consultation.
A unique social health app that will give you the best health tips, support groups for health issues and also access to doctor advises. Book doctor appointments online, consult using audio or video calls, interactive messenger and lot more.
Split, track and manage your expenses.
Expense management android application, that provides users the features to track & manage their expenses. It also provides report that showcase the spending pattern.