Laravel ecommerce Website Development Company in India
Are you looking to build a powerful and feature-rich eCommerce website using Laravel? Look no further! Madgeek is a leading Laravel eCommerce website development company in India, specializing in providing top-notch Laravel eCommerce solutions to clients across the globe. Laravel eCommerce development is one of our core services & we have helped many business owners to grow their businesses with our advanced eCommerce solutions.
Your details and ideas are 100% protected with us.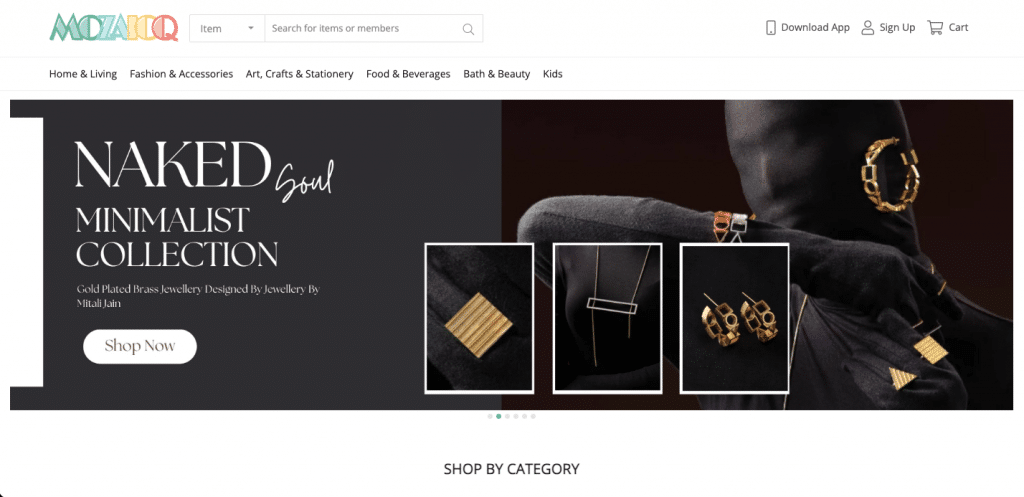 Madgeek offers personalized Laravel eCommerce website design & development services
Madgeek is a full-service Laravel e-commerce website development company with extensive experience in development and marketing. With the help of our Laravel developer experts, you can expect both professional and highly robust web applications. We can help you in creating complex CMS (Content management system) for eCommerce websites at a record-breaking speed.
As a trusted Laravel eCommerce website development company, we offer you the widest range of web app development Services. You can hire Laravel experts from us to leverage the benefits of these remarkable services.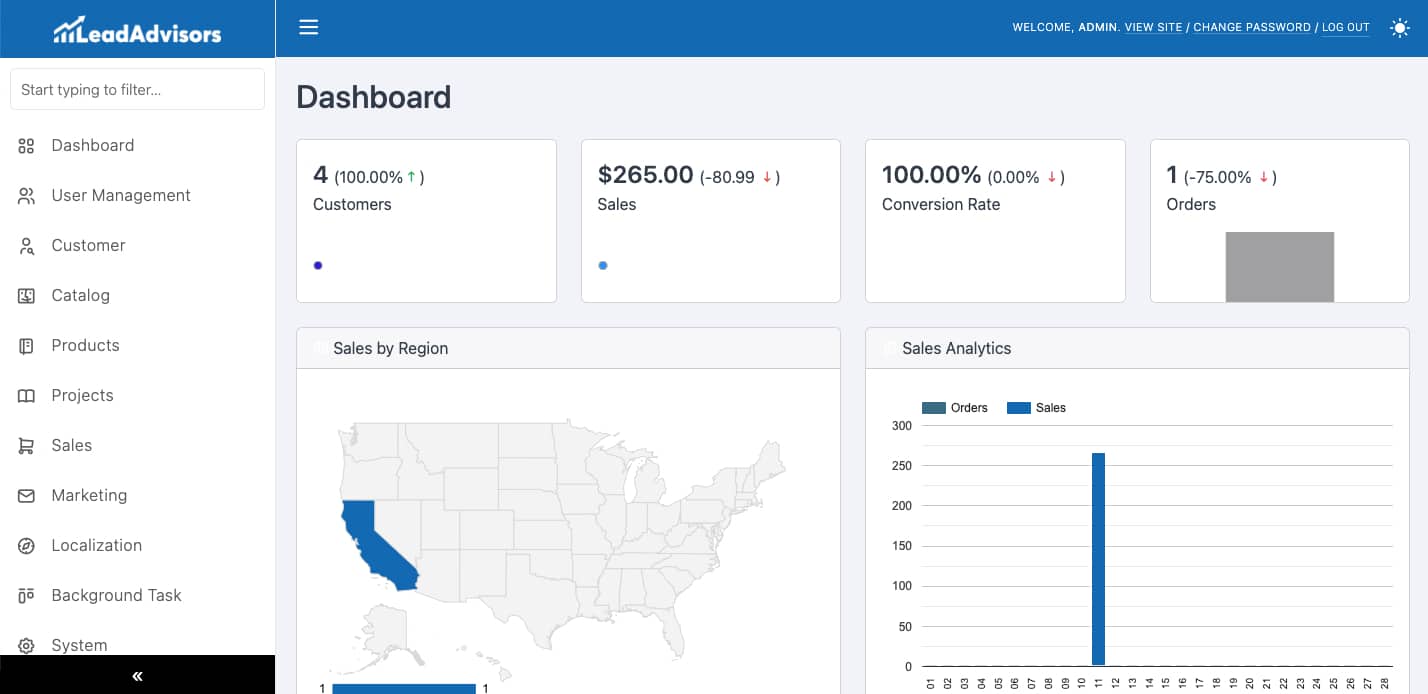 Why Invest in Laravel for Your Ecommerce Website Development?
Laravel, one of the most popular PHP frameworks, has gained significant popularity among businesses for eCommerce website development. Here are some statistics that highlight why Laravel is a smart investment for your eCommerce website:
Our comprehensive range of Laravel website development services
As a trusted Laravel ecommerce website development company in India, Madgeek offers comprehensive Laravel ecommerce development services that are tailored to meet the unique requirements of each client.
Multi Tenant SaaS App Development
A multi-tenant architecture is a cloud-oriented application architecture that involves a single instance of the application but serves multiple clients or organizations.
We provide the B2B businesses with all the essential features that meet the demands of an enterprise-class B2B eCommerce.
Madgeek is the best eCommerce website development company headquartered in Bangalore, India. With a highly qualified and professional development team, we have developed multiple robust B2C eCommerce websites.
Point Of Sales Software Development
The point of Sale (POS) system helps retailers to manage their physical stores with ease. It lets retailers manage the products along with the inventory.
Laravel Ecommerce Store Maintenance, And Support
Being an end-to-end Laravel development agency, we upgrade your e-commerce store as and when new versions are released. Further, we also keep an eye on it and render all the relevant support for the streamlined running of the website online throughout its lifetime.
What sets us apart as a Laravel eCommerce website development company in India?
Our talented team of technology gurus from different parts of the world works together to bring out the best solution for each project we handle. We have worked with startups and established businesses, enterprises, and agencies.
Laravel eCommerce website that meets your demand
We offer the best Laravel eCommerce website development services in India. We ensure the store we develop is exactly what you require to achieve your growth targets. Being a leading eCommerce expert, we bring expertise, experience, and dedication to our services.
Vast experience & strong expertise
Every Laravel developer in our team knows the importance of building your brand's presence online. Our expertise in design, development, customization, and integration makes us a reliable provider.
Reliable technical support & maintenance
The real work for eCommerce stores begins only after their launch. We provide the right direction for generating high ROI for your store. From design and development to launch, our team offers reliable end-to-end support.
Create unique storefront with our Laravel eCommerce services
Craft a scalable and profitable eCommerce business in open source e-commerce platforms efficiently. We have helped businesses of different sizes and different industries.
Delight your customers with the amazing online food ordering experience. Get customized eCommerce solutions for the
We provide great eCommerce shopping cart solutions to grocery and retail shops. No limits to sell your essentials online.
Easily get connected with multiple vendors across different locations. Let them sell their products online and get more revenue.
Make your fashion unique with personalized Laravel eCommerce software. We serve small to large retailers to sell apparels.
We extend the eCommerce marketplace solution to the rental companies to rent out the vehicles easier and faster. Grow your business online.
Featuring eCommerce software to hotels & restaurants to bring their customers to what they are looking for exactly. Get your branded booking system.
Our eCommerce services helped Stargazer Technologies Pvt. Ltd. in becoming the #1 D2C marketplace
At Madgeek, we provide end-to-end eCommerce websites and eCommerce mobile application development services, tailored exclusively to solve your unique business challenges. We use modern technologies to build secure and scalable solutions.
We have built a strong background in eCommerce web apps and eCommerce mobile app development. Our team has extensive working experience in all major eCommerce frameworks and platforms including custom tech stacks.
Yes, Madgeek offers theme customization services for Laravel ecommerce websites. Our team of experienced designers and developers can create custom designs that align with your brand identity and business requirements. We can also modify existing themes to match your unique design preferences, ensuring your Laravel ecommerce website stands out from the competition.
Yes, Madgeek offers ongoing maintenance and support services for Laravel ecommerce websites. Our team of experts provides regular updates, security patches, bug fixes, performance optimization, and general website maintenance to keep your Laravel ecommerce website running smoothly and securely. We also offer dedicated support for any technical issues or queries that may arise after the website is launched.
Yes, Madgeek has extensive experience in integrating various payment gateways with Laravel ecommerce websites. We can seamlessly integrate popular payment gateways such as PayPal, Stripe, Braintree, Authorize.Net, and more, allowing you to accept payments securely and efficiently on your Laravel ecommerce website.
Are you looking for a reliable & trustworthy technology vendor for your organization?
These brands trust us for their enterprise app & modernization requirements.