By the time you read this article about the best eCommerce website builder, there will be over 2,76,00,000 search results on Google. Then, you may ask what's the need for another of the best online eCommerce website builder article. While the top articles on Google search talk about the promoted platforms, in this article we will talk about the platforms and their challenges from a store owner's perspective.

The sole objective of this article will be to give you, a business owner, a wider view of what you should consider when you are trying to setup an online store for your brand. We will rank platforms based on 
Global footprint derived from statistics and 

First-person usability and complexity of setting the store for customers to make a purchase.
Let's start by understanding the current market share of eCommerce platforms used by over 33,514,085 eCommerce websites globally.
Market Share of Ecommerce Platforms Globally
The statistics above have been taken from BuiltWith – a technology lookup platform. As per the statistics – Shopify, Wix, WooCommerce Checkout, Squarespace, Ecwid and OpenCart dominated the eCommerce platform usage distribution list.
If, we were to check the statistics based on region – The United States
While we do see the similar names but with varied market shares. Now, let's consolidate the list of top eCommerce website builders platform based on the statistics collected by regions which has the most active eCommerce websites. Regions we have considered are – United States, United Kingdom, Australia, Germany, Brazil, Canada, France, Italy and India.
List of Top 12 Best Online eCommerce Website Builders in 2023
Shopify is a Canadian e-commerce platform that allows businesses to create their own online store. It provides a wide range of features including payment processing, inventory management, analytics, customer accounts, and more. Shopify offers various plans, ranging from basic to advanced, to suit different needs. The platform also offers a wide selection of customizable templates and themes, making it easy to create an attractive and functional store. Additionally, the platform allows the integration of third-party applications to further extend the store's capabilities.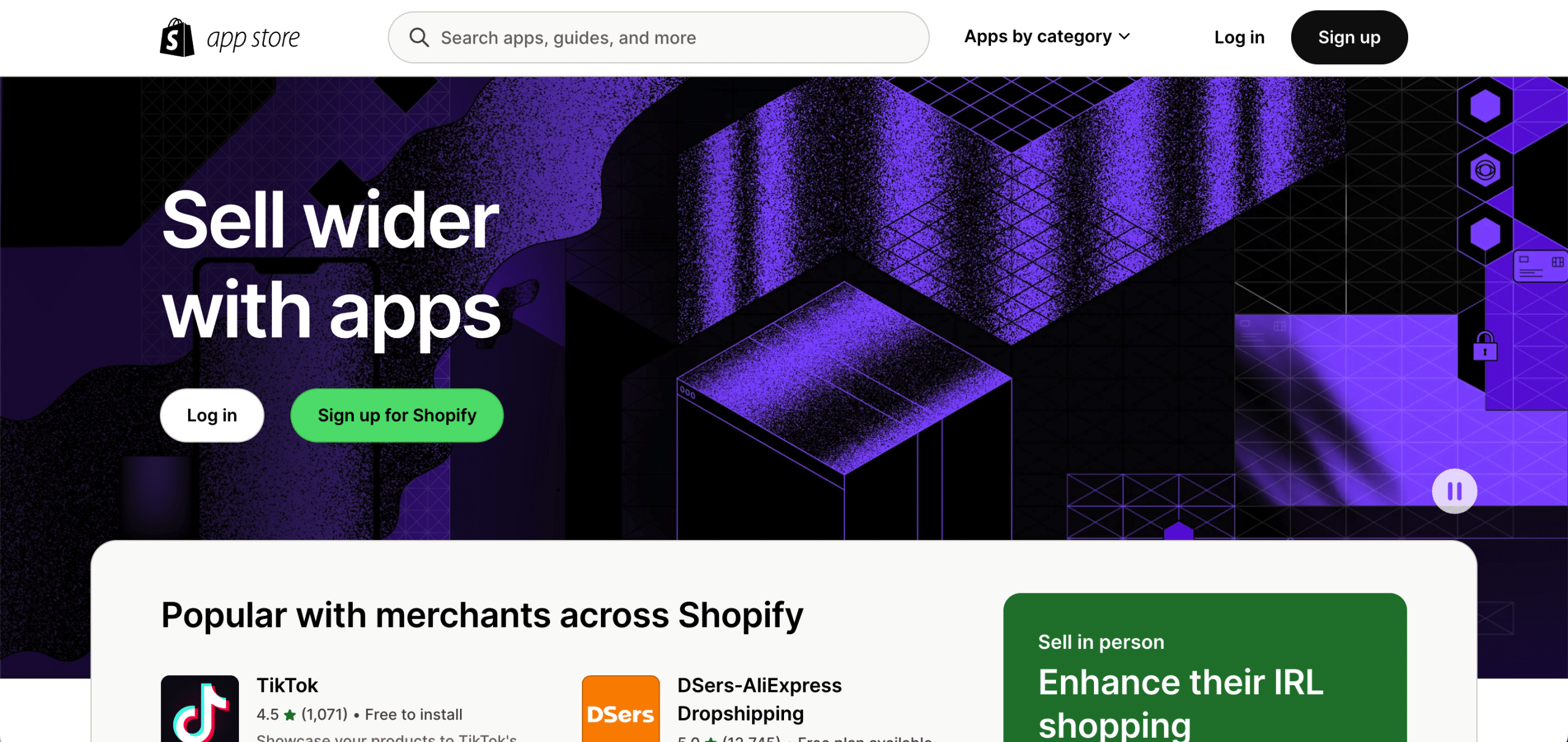 While a good segment of customers who wants a simple yet creative store opt for Shopify, the other segment moves away from Shopify because it's a hosted platform. This means that the customers don't have full and direct control over the store which can be a deal breaker for those who want to customize their store to their preference.
Overall, Shopify is a great platform for entrepreneurs who want to create an online store quickly and easily. It offers a wide range of features and customization options, making it easy to create a store that fits your needs.
Wix is a hugely popular drag-and-drop website builder and e-commerce platform, with over 110 million users worldwide. Wix makes it easy for anyone to create a professional online presence, without any coding or design skills required. Wix offers an intuitive user interface, with customizable templates, drag-and-drop elements, and apps to help you manage your website.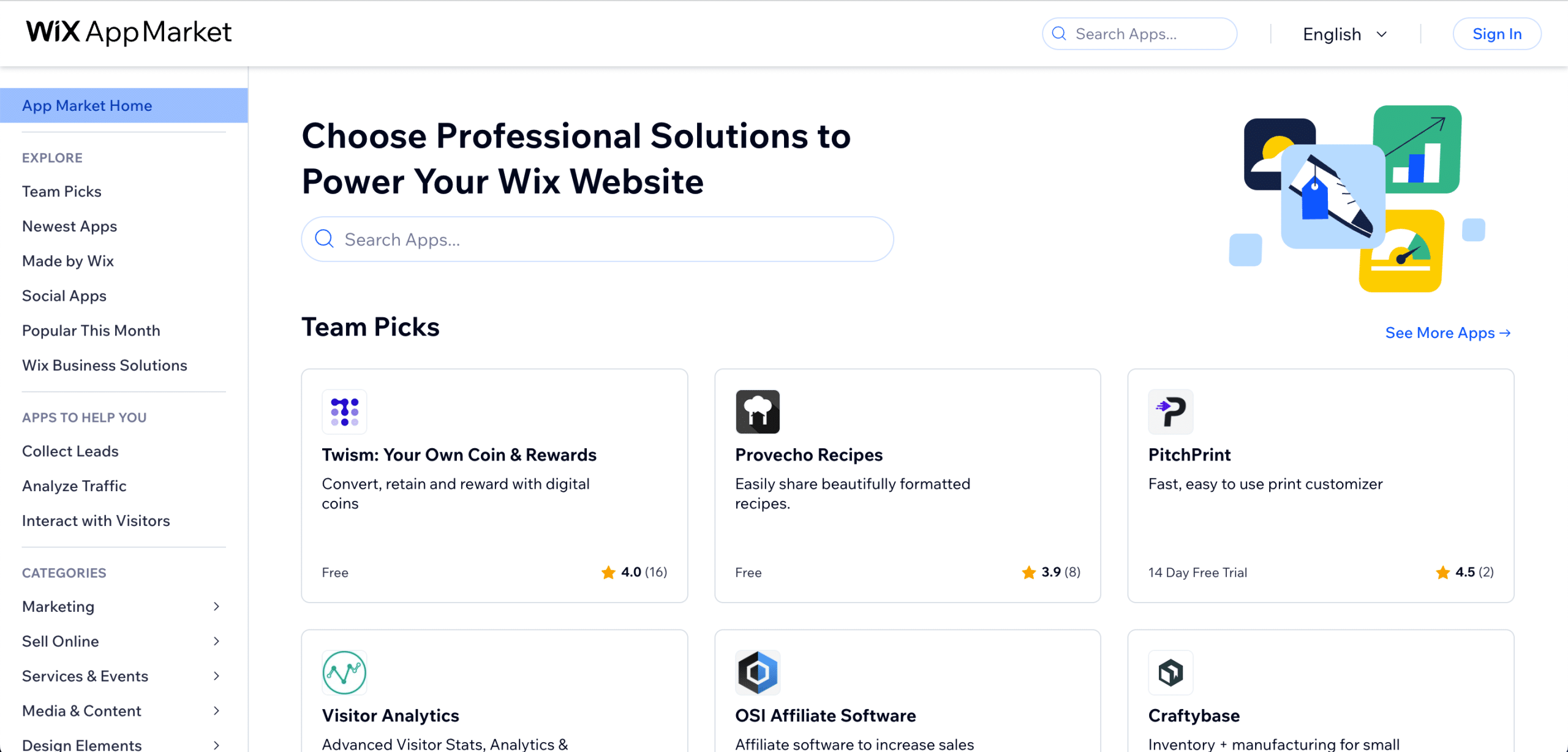 It also features powerful marketing tools, such as SEO, email campaigns, and social media integration, to help you reach out to your audience. You can add products and manage payments, track orders, and offer discounts and promotions. Wix is also a hosted platform.
WooCommerce is an open-source platform for sellers using WordPress. It's not an independent website builder; rather, it's a WordPress plug-in you can use to add e-commerce features to a website. It includes tools that allow you to manage products, inventory, customers, and orders. It also includes payment processing, shipping, and taxes.
One reason for WooCommerce's popularity is the fact that it is a simple, free-to-use plugin for WordPress – the most popular CMS in the digital world today.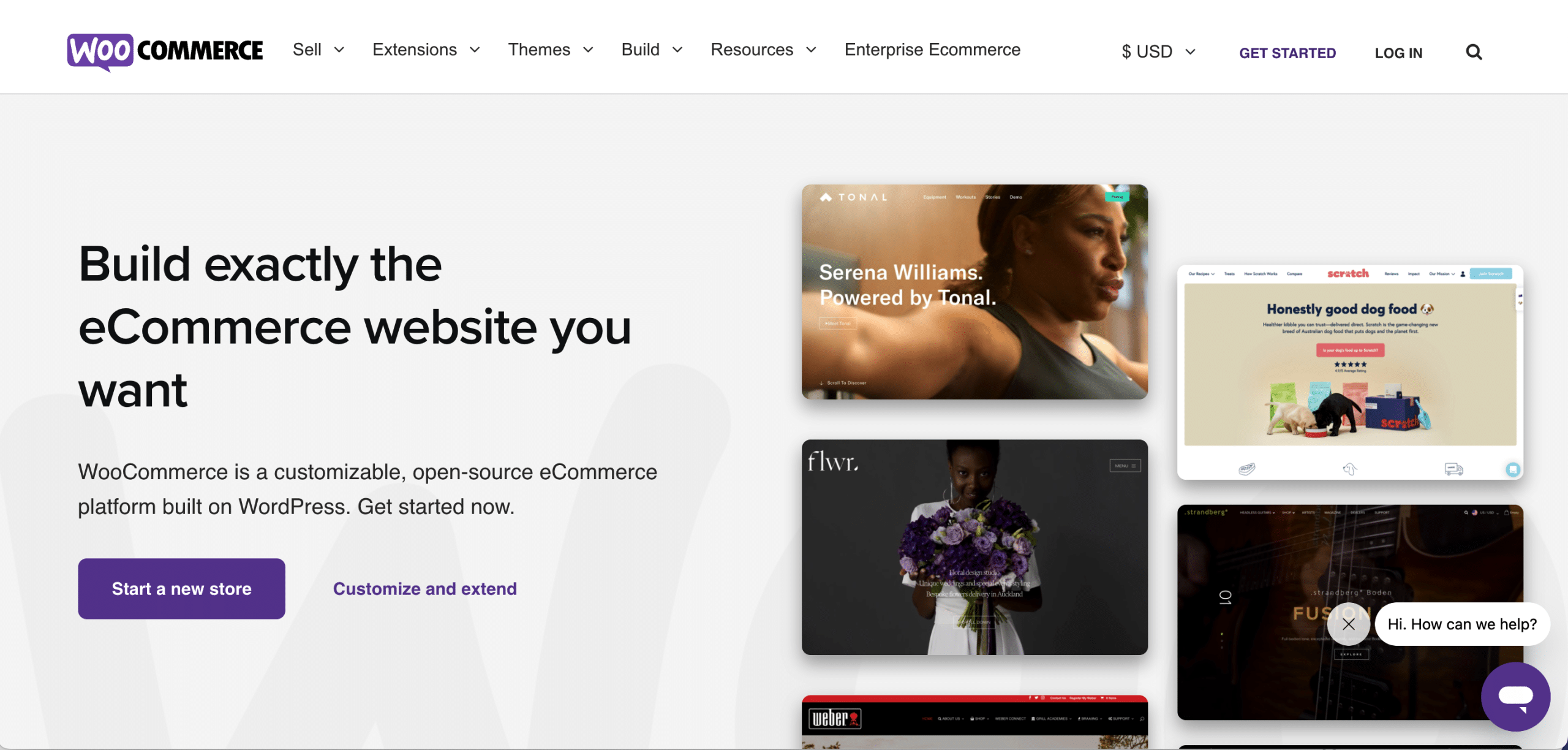 To start with WooCommerce, you would have to setup a WordPress site either on wordpress.com or self-host it on any web hosting platform before installing the plugin i.e. WooCommerce.
WooComerce doesn't come with a drag & drop builder like the other alternatives but because it's a plugin in itself, it inherits those features from WordPress. Elementor, Divi, and Wp Bakery are a few names in the list of page builders available for WordPress, which can be used alongside WooCommerce. 
Ecwid is a cloud-based, e-commerce platform designed to make it easy for businesses to sell products and services online. It is a complete platform that provides users with the tools to set up their own online store and start selling quickly. Ecwid provides users with an intuitive user interface and easy-to-use tools to manage their online store, including creating product catalogues, managing orders and payments, marketing their products, and more. Ecwid also integrates with other popular online services such as Facebook, Google Shopping, and PayPal. Ecwid is available in over 40 languages and is used by over 1 million merchants worldwide.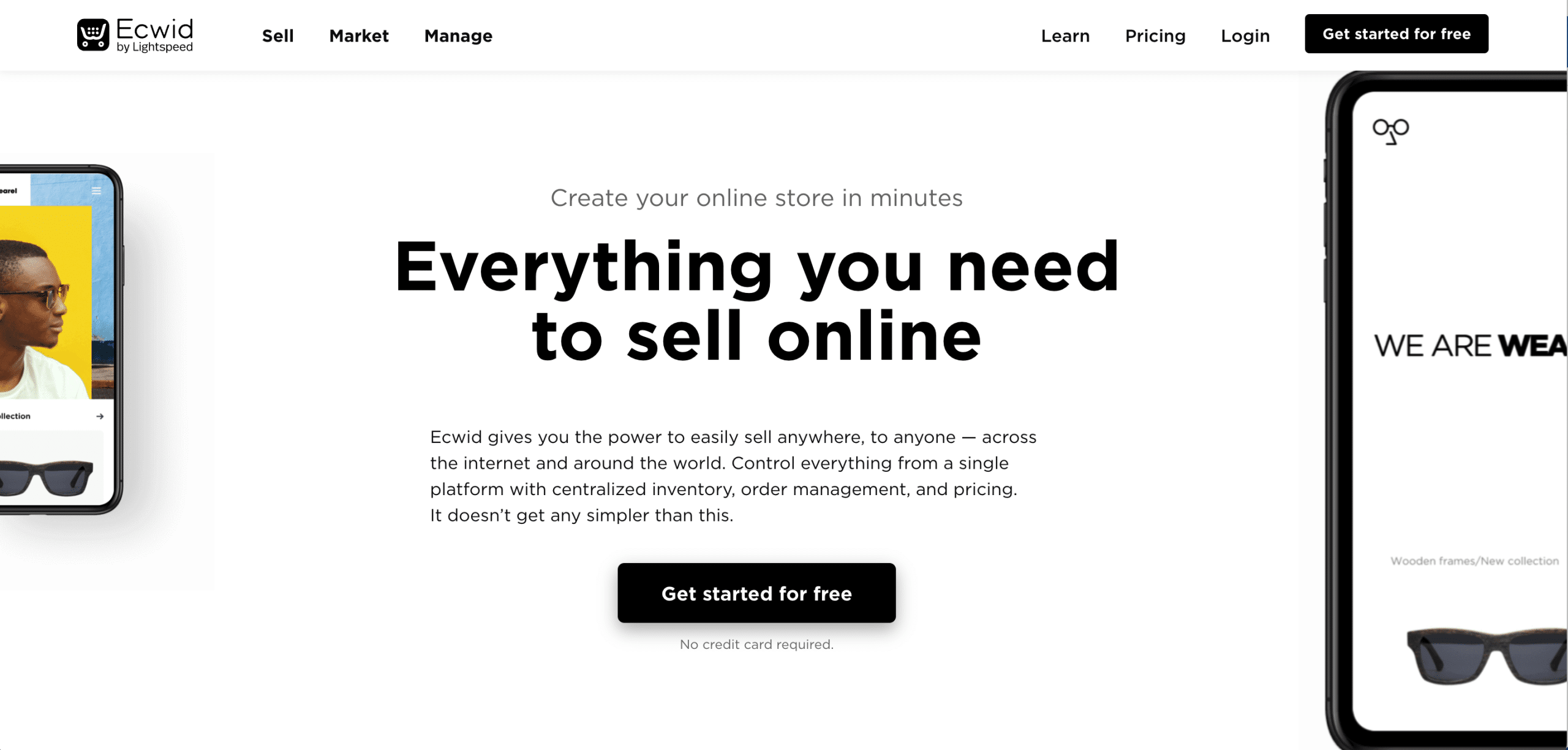 Squarespace is a great option for smaller stores that want to create an aesthetically pleasing and professional website without having to invest in a web developer. It also offers powerful e-commerce capabilities that make it easy to sell digital products like music, videos, and photos. Additionally, Squarespace's features allow you to create a custom site that is both visually appealing and functional. It is also incredibly easy to use and provides a wide range of customization options.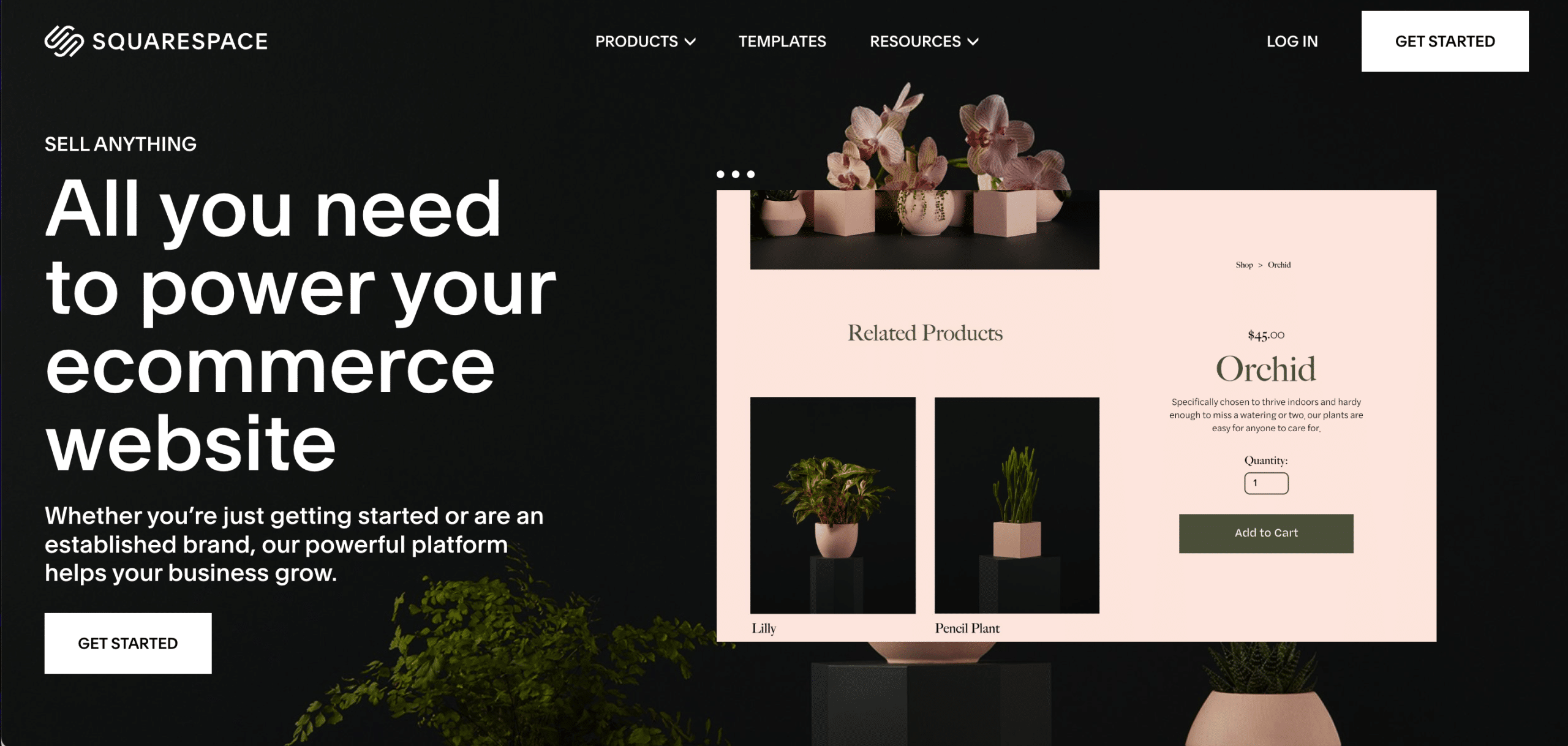 Magento is an open-source e-commerce platform. It is used to create online stores and is used by many small and large businesses around the world. It provides a wide range of tools and features to help create a successful online store such as product catalogues, order management, payment and shipping support, and marketing tools. It also provides a powerful and flexible framework to customize and extend the functionality of the platform. Magento is one of the most popular e-commerce platforms and is used by many of the world's leading online stores.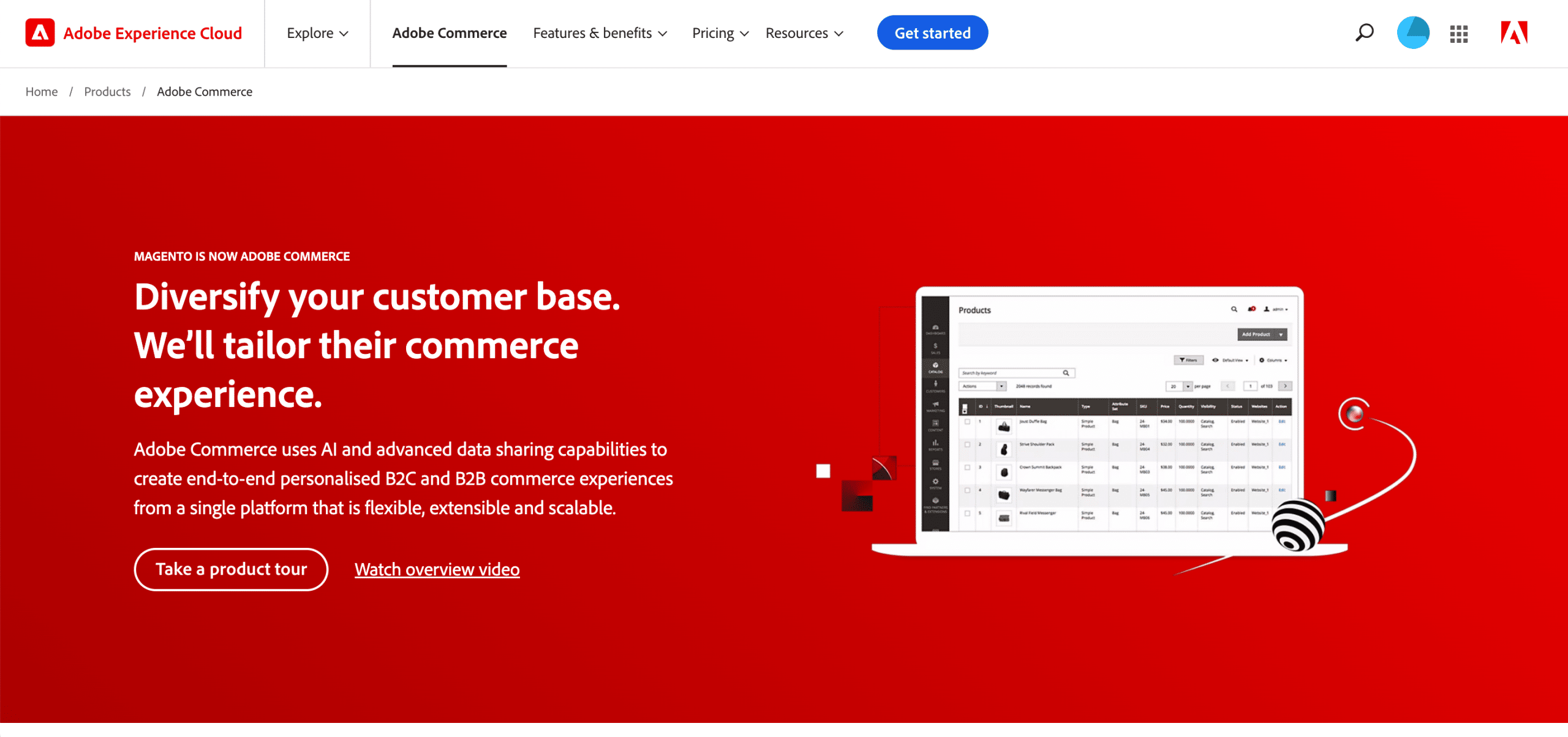 Magento ecommerce comes with a number of tools for analytics, monitoring, and conversion optimization. Magento supports both OOP and MVC architecture, which is a great deal for web developers but not so much for the not-so-tech-savvy. It might be a challenge for users who do not have the sharp technical skills required to modify Magento and scale their ecommerce stores effectively. But if you do have the technical expertise, Magento can prove to be an amazing online store platform for your business.
PrestaShop is a free, open–source e–commerce platform for creating online stores. It is written in the PHP programming language and uses the MySQL database management system. It is based on the Symfony framework. PrestaShop is highly customizable, with over 3,000 modules and themes available to add functionality and change the look and feel of a store. It is available in 60 different languages and is used by more than 250,000 shops around the world.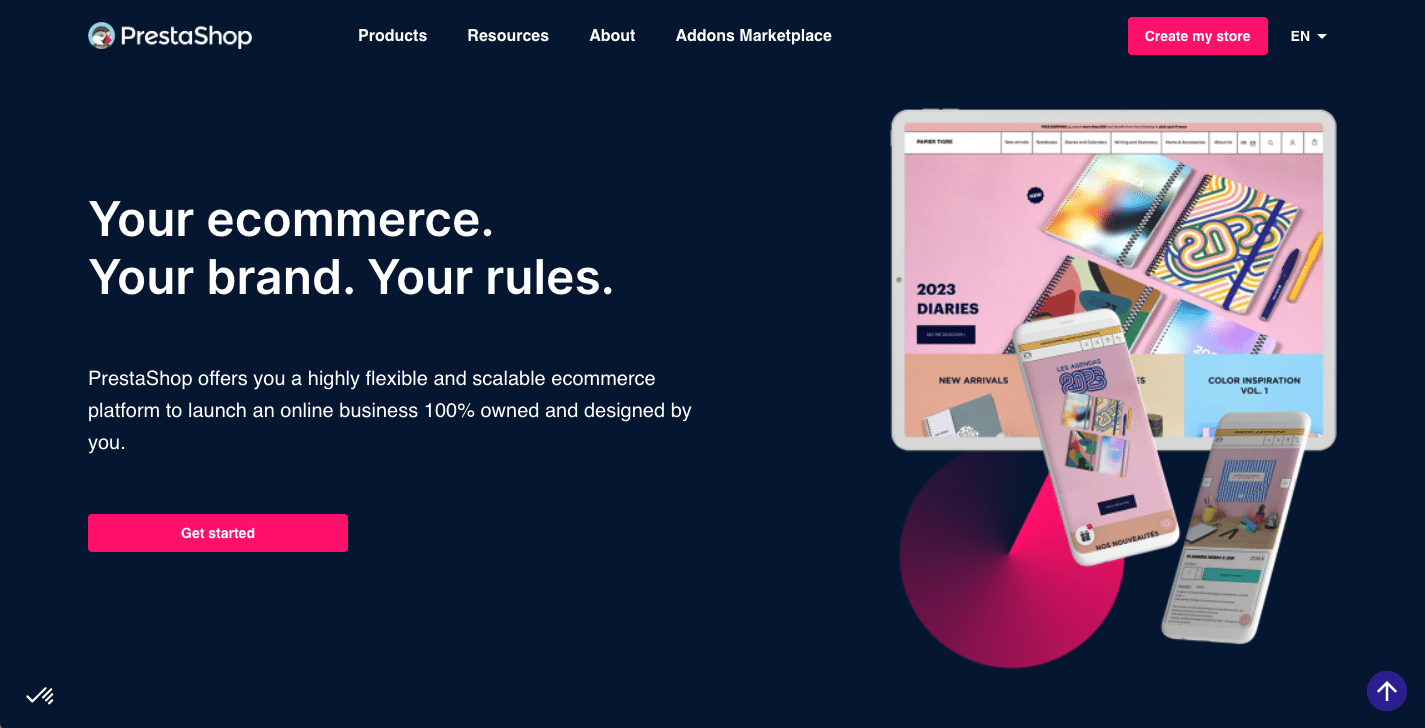 OpenCart is an open-source eCommerce platform that is free to use, offering a wide range of features to create an online store. It is written in PHP and uses a MySQL database to store data and is backed by a strong community of developers and users. OpenCart was first released in May 2008 and has since grown to become one of the most popular eCommerce platforms, with over 300,000 stores running on the platform. OpenCart is designed to be easy to use, allowing users to quickly set up and manage their online stores. It also offers a wide range of powerful and flexible features, making it a great choice for both novice and experienced merchants.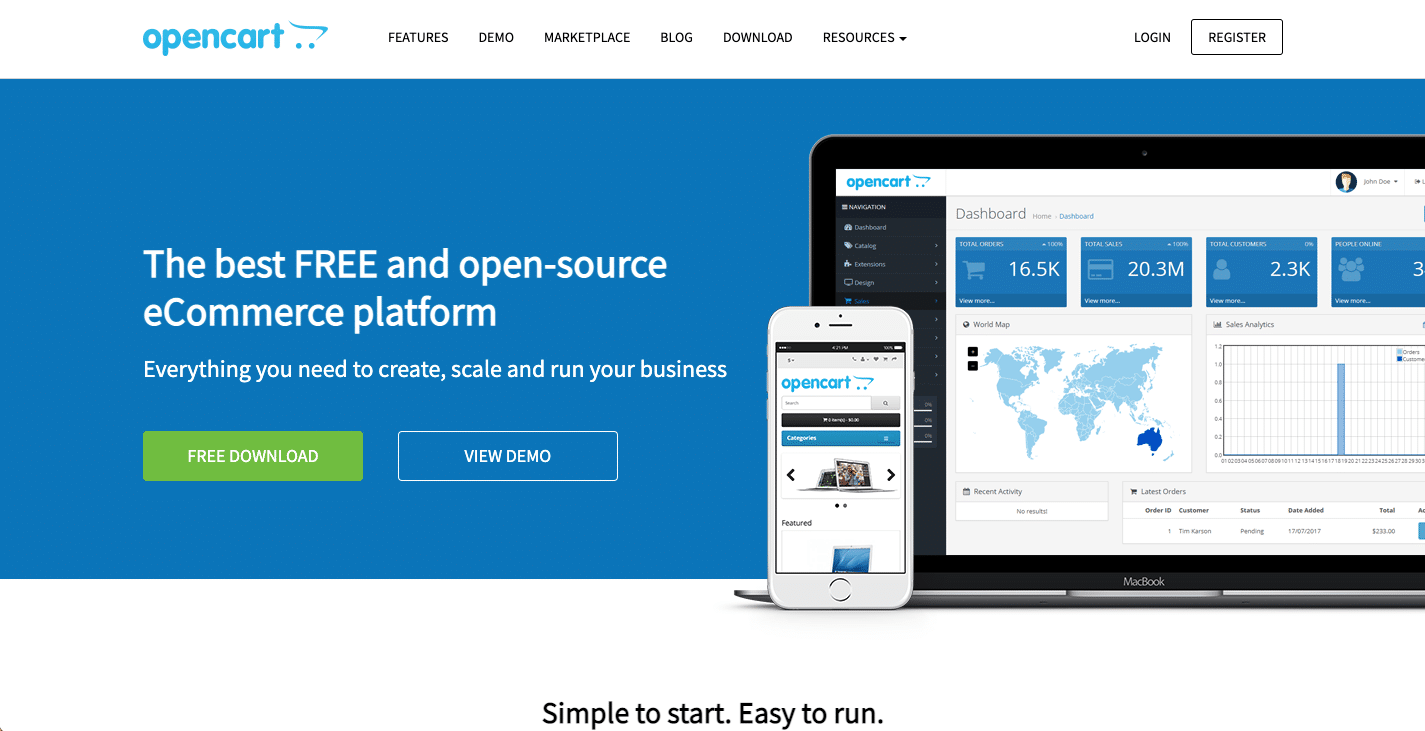 Zencart is an open-source e-commerce platform that was developed in 2003. It is written in PHP and uses a MySQL database. It is a full-featured shopping cart software that allows merchants to set up an online store and sell their products online. It also includes features such as an integrated product catalogue, a shopping cart, a secure checkout system, and a content management system. It also offers a wide variety of customization options, allowing merchants to tailor their stores to their specific needs.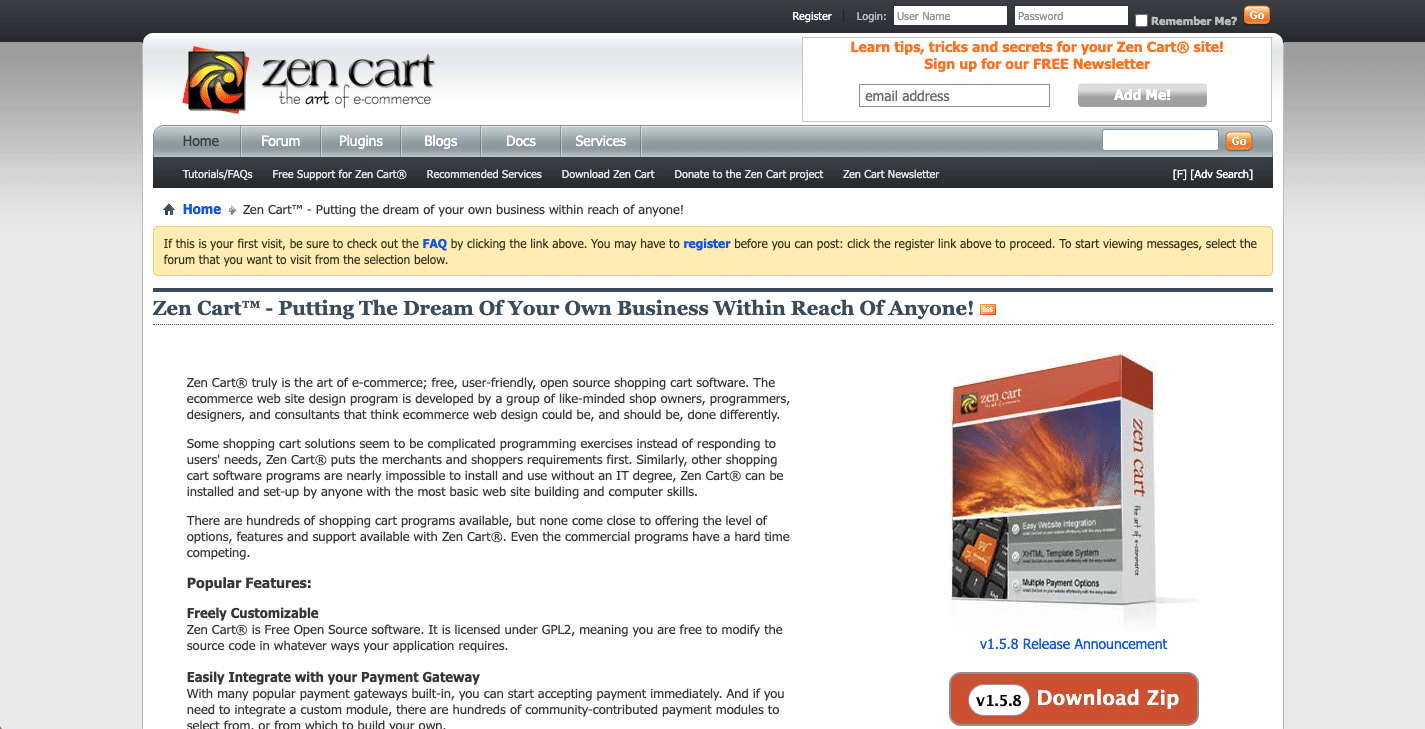 Weebly eCommerce is a powerful eCommerce platform that helps users to create and manage an online store. It provides users with a range of features to help them create a successful online store, including product management, shopping cart, payment processing, order tracking, website design, and more. Weebly eCommerce is suitable for both small and large businesses, and it integrates with a variety of third–party solutions. It also offers a range of pricing plans and is easy to use, making it a great choice for entrepreneurs who want to get their business up and running quickly.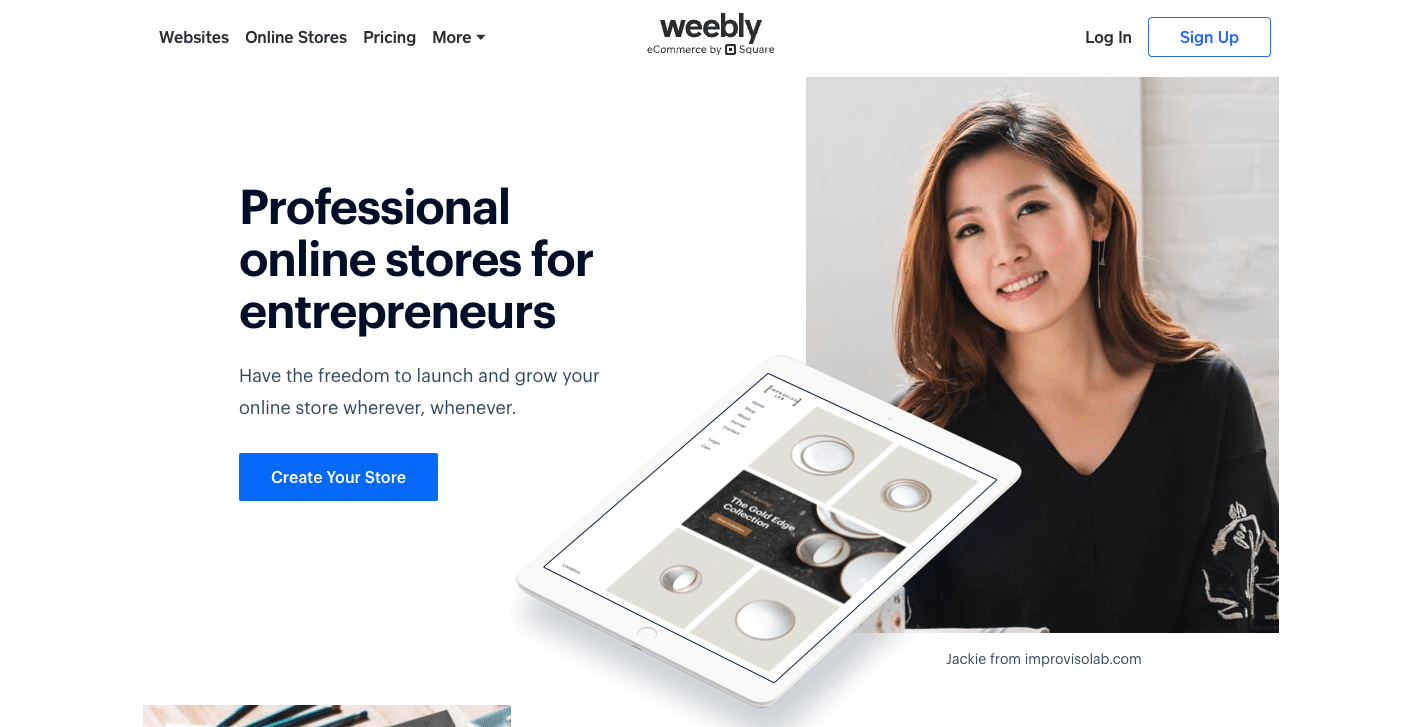 Big Cartel is an e–commerce platform specifically designed for independent businesses, small business owners, and artists. The platform is easy to use, provides comprehensive customization options, and offers secure payment processing and integrated shipping. Big Cartel provides tools to help entrepreneurs create and manage their own online store, and it features an intuitive drag–and–drop store builder. The platform also provides analytics tools to help users track sales, analyze customer data, and make informed business decisions. In addition, Big Cartel integrates with popular payment gateways and accounting systems, allowing users to easily process payments and manage their finances.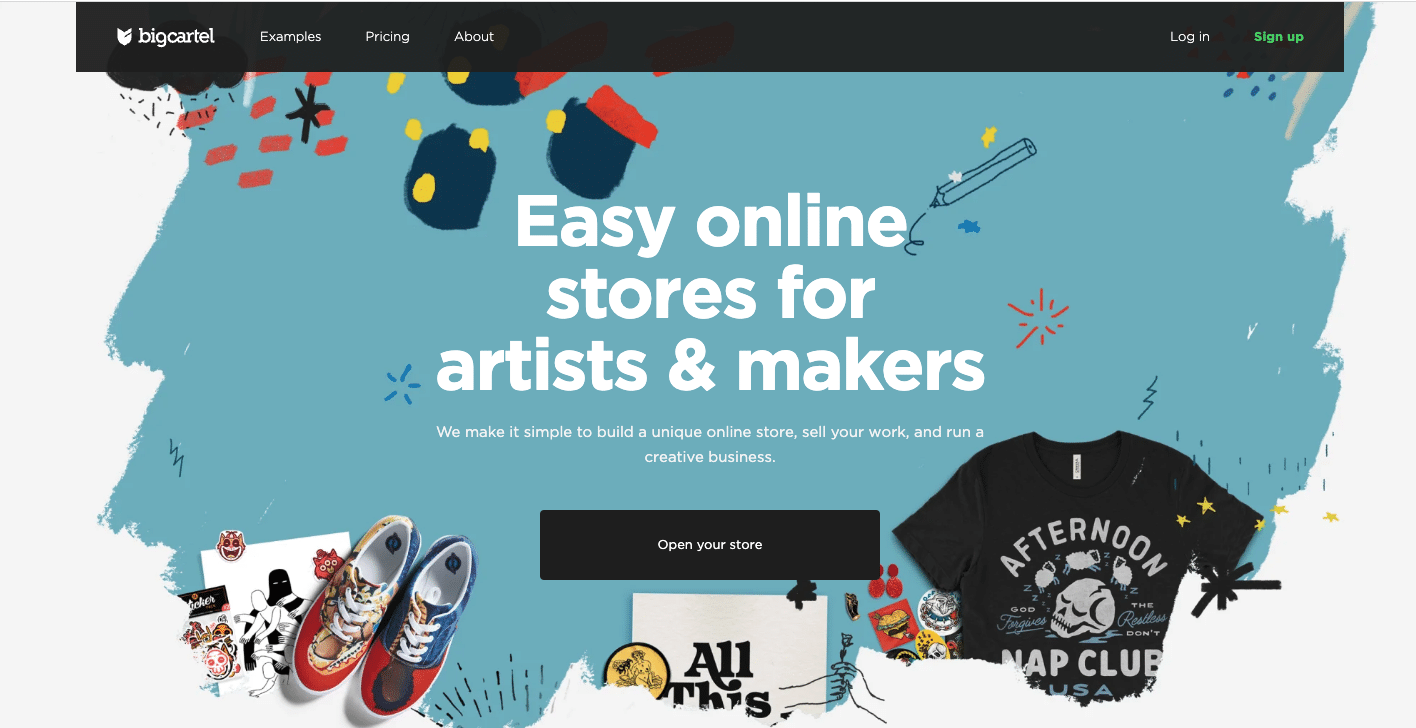 Nuvemshop has developed Cloud Shop which is a cloud–based platform that enables merchants to create stores to sell online. It is a comprehensive e-commerce solution that enables merchants to create stores, manage inventory, accept payments, and ship orders. It also provides features such as product customization, discount codes, gift cards, and more. Cloud Shop is designed to make it easy for merchants to start selling online with minimal technical knowledge. It is easy to set up and use and provides merchants with the tools they need to operate their stores with ease.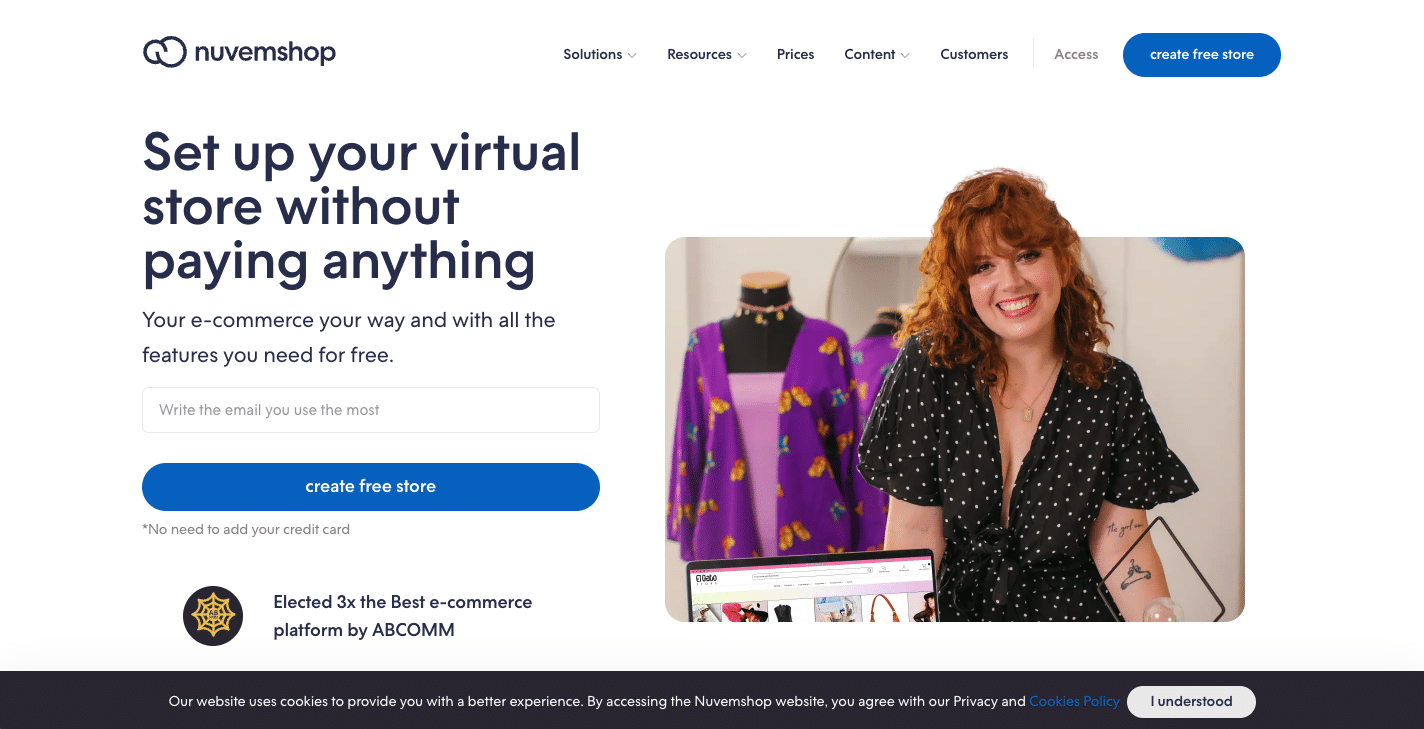 Which Online eCommerce Website Builder Should You Choose?
All 12 eCommerce website builders listed in this article are being used by over a million businesses around the world. They all offer an easy-to-use interface and comprehensive tools to create an online store. All of these platforms are highly rated and provide great customer service. Additionally, they all offer integrations with popular payment gateways and shipping carriers, allowing you to quickly and easily set up an online store.
The majority of these platforms claim to offer a drag & drop builder and how simple for anyone and everyone without a technical background to develop an eCommerce website, the statement is partially true. However, you look at it even for you to understand the usage of the drag & drop elements and customization options, you need technical skills and design understanding. Without these fundamentals, you can get a bare minimum functional website but to use the platforms to their fullest you would need a professional developer & designer.
Moreover, these platforms don't offer the flexibility and customization options of a custom eCommerce website. If you need an eCommerce website with specific features and functionalities, you may have to consider custom web development as not all features can be done with a 3rd party integration. With multiple 3rd party integration scattered all around, you may also run into compatibility issues & confusion.
Reach out to a trusted eCommerce expert of your choice and book a consultation to find which platform or development approach you should take.
Over a million eCommerce websites are currently online around the world, which is powered by one or another platform. You can also use one of these platforms to create your own eCommerce website. Some of the most popular eCommerce platforms include Shopify, WooCommerce, and Magento. You can also customize your store with 3rd party apps/plugins available in the marketplace of the respective platforms to a certain extent. Overuse of 3rd party apps can cause more harm than benefit in terms of performance, usability and security.
To address the challenge of complex business requirements, security and simplicity businesses often opt for a custom solution. There are various custom development strategies, one ex. using existing platforms as a headless CMS, which an excerpt will be able to suggest to you based on your specific requirement.
Must Read: 5 best budget-friendly CRMs for small businesses 
Top 5 tools every D2C brand needs to ensure growth