Are you one of those businesses that use excel sheets over software tools like CRMs for small businesses to track business records and activities? If you thought of not using software tools like Customer relationship management (CRM) because they are expensive, that is a mistake.
In the past, you could have survived without a CRM solution just fine. But times have changed. As a small business owner, you can't risk ignoring even the smallest metrics. Relationships with customers are more important than ever; you need a tool to manage them.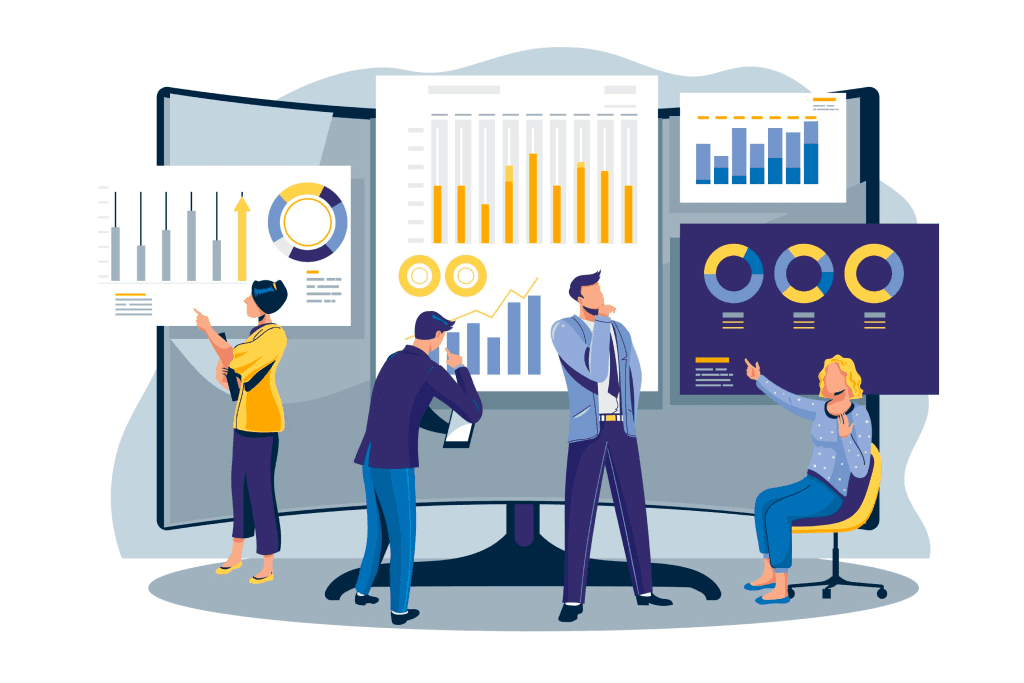 We will cover the following points in this article:
What is a CRM for small businesses?
A CRM is software that helps small businesses organize a large volume of data, manage their relationships with customers, and streamline sales and marketing processes. It contains all the information you have gathered throughout your clients' journeys with your business. From the first time they came to your website or signed up for your product/services, to phone recordings of sales calls and lead qualifications, it'll all be in one central location.
CRMs manage contacts, track sales, record activities, send emails, make calls, and do dozens of other functions. Some have more advanced features that let you manage projects, automate processes, build reports, or market your business.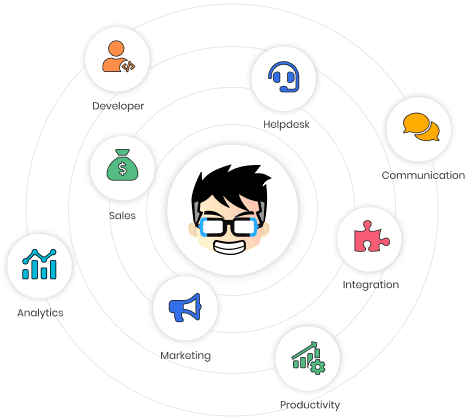 Think of a CRM platform as a multidimensional map. You have people, companies, and deals all connected through different interactions-—like viewing an ad, opening an email, taking a sales call, or signing a contract. Your team members are connected to action items and can add information to contacts, accounts, and deals as needed. All this information creates a web of insights to help you manage processes and relationships with the people who have decided to do business with you.
Why do small businesses need a CRM?
Contact management helps you centralize information on customers, suppliers, and everyone else. CRMs allow you to aggregate multichannel contact information, from social media, emails, LinkedIn, business cards, and more.
The more organized and centralized your information is, the easier it is for you to pull up information when communicating with a current or potential client and have the context you need to have a productive conversation.
Small businesses need a CRM system that helps them get rid of Notepads, calendars, memo books, and other outdated systems for tracking your data. A cloud-based CRM system lets small businesses protect their data from being lost.
A CRM solution allows you to personalize your communication with leads effectively. Most small business CRM systems offer advanced segmentation filters and tags to divide your audience into smaller groups based on a variety of factors.
Picture it: a prospect enters their information on your website. Almost instantly, that lead is entered into the CRM so your marketing team can retarget them with ads, nurture them with emails, and move them down the marketing funnel based on your target audience with the filters that you have configured.
Simultaneously, the sales team can reach out through emails and calls, logging each interaction into the system. By the time the prospect is ready to sign a contract or make a purchase, you'll have a full picture of each touchpoint they experienced.
Well-managed email campaigns
Email marketing is one of the most effective digital marketing strategies. Massive mailouts may still surprise you with performance – you just need to make sure email campaigns are hyper-personalized and reach the recipients' inboxes at the right time.
A CRM system helps you automate the process, sets up automated drip campaigns and sends out the personalized emails of each prospect at the perfect time based on the information and tags that have been collected. It offers email tracking functionality so that you could measure the performance of email campaigns.
CRM visualizes your sales process, highlighting the points from where leads often drop off. That way, you can quickly spot threats and opportunities, weaknesses, and strengths. You know exactly which sales activities work well for your audience and which you should ditch because of their ineffectiveness.
Sales reporting can be cumbersome when handled manually. Analytics requires a lot of attention to detail, which means building a report can often be very time-consuming. Moreover, when you have an employee do it themselves, there's a high chance of human error, leading to an inaccurate reflection of a business's performance.
As a small business, you need to know exactly how your business is doing so that you can alter your strategy and keep the company away from failure. A CRM system automates sales reporting of a variety of sales reports. Lis of reports that can be automated in a CRM are:
Pipeline report – Reports to analyze your lead and deal segments.
Sales performance report – Performance of sales team and target deal numbers.
Win-probability report – Visibility of winning targeted sales.
Lead source analysis report – These give an insight into the sources that generate the most lead.
5 best budget-friendly CRMs for small business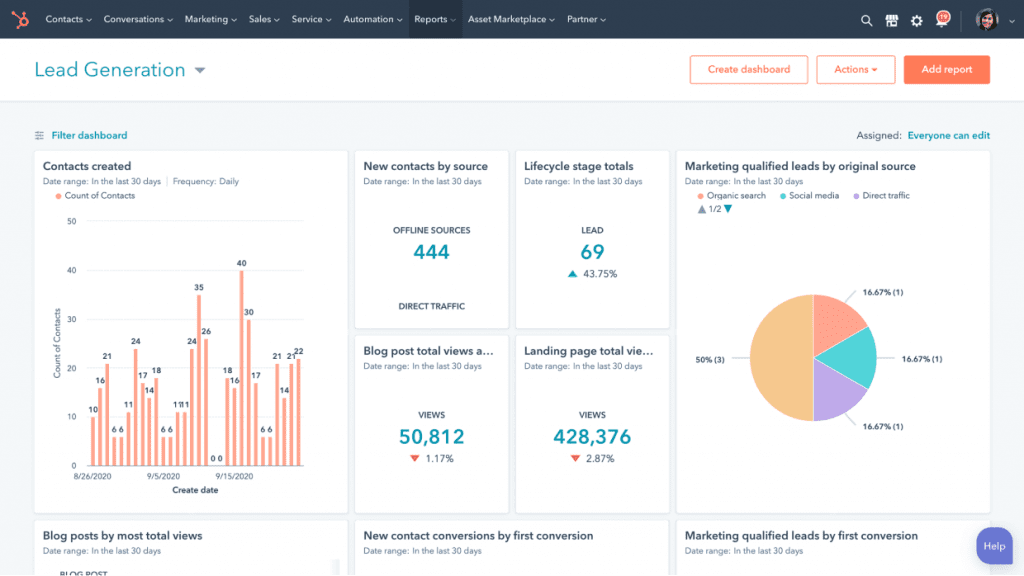 Platforms: Website, Mac, Windows, iOS, Android
When it comes to budget-friendly CRM solutions, HubSpot is the most recommended CRM. It is packed with a ton of free features including contact management, Gmail integration, email tracking, meeting scheduling and live chat.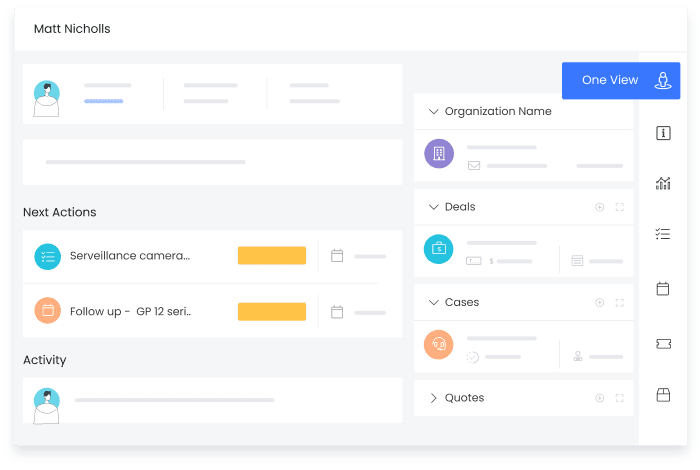 Platforms: Website, iOS, Android
Vtiger's all-in-one CRM empowers you to align your marketing, sales and support teams with unified customer data powered by One View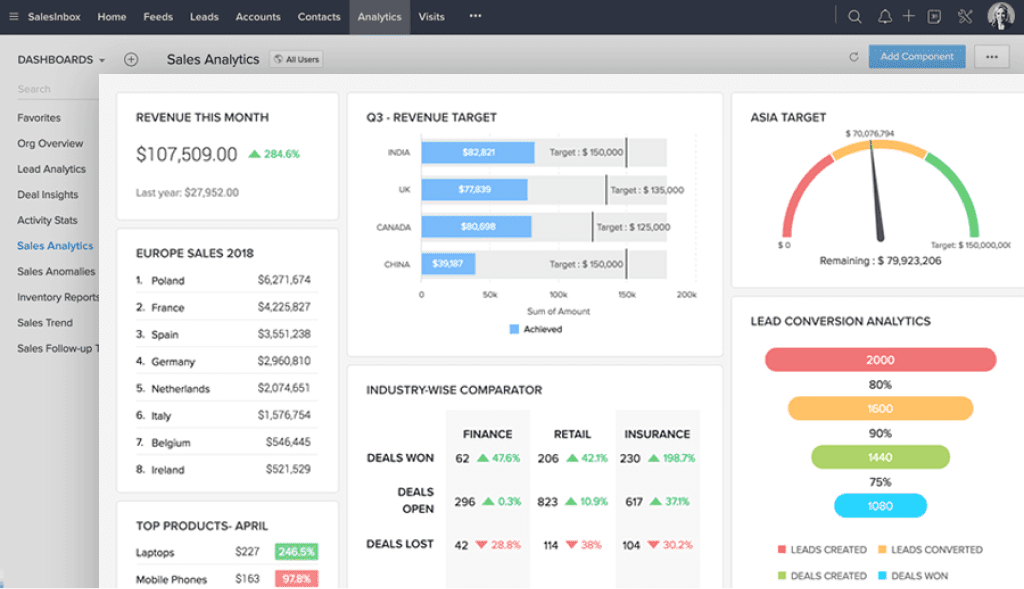 Platforms: Website, iOS, Android
Using Zoho CRM, bring the very best out of your customer-facing teams with robust automation, comprehensive analytics, personalized solutions, and more. Sign up and get started in no time—the fastest implementation in the enterprise CRM market.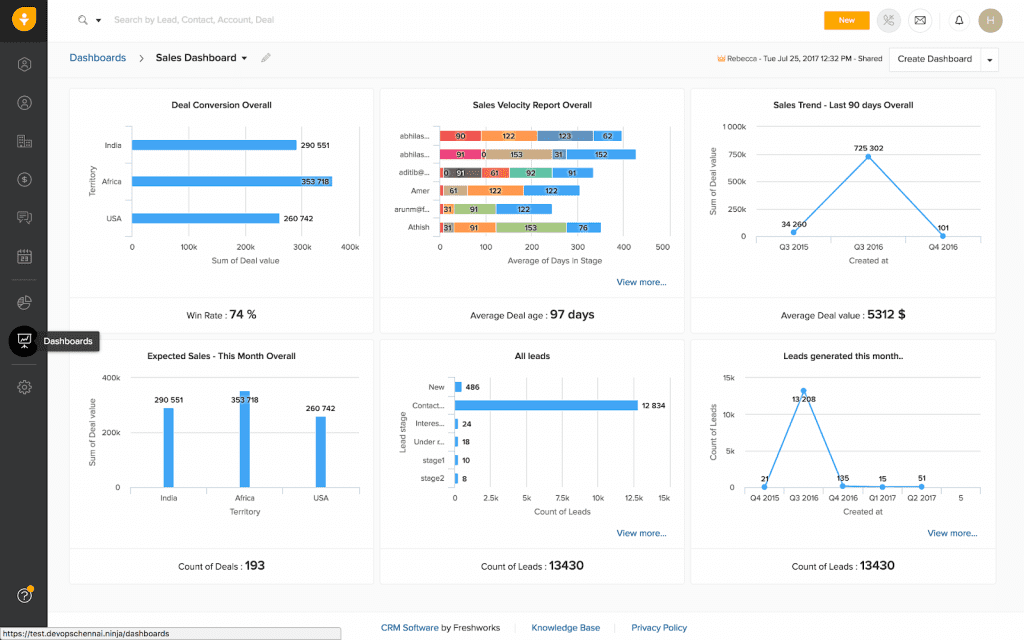 Platforms: Website, iOS, Android
Accelerate your revenue with context-driven sales with Freshworks CRM. Personalize engagement, shorten your sales cycle, and grow your business with Freshsales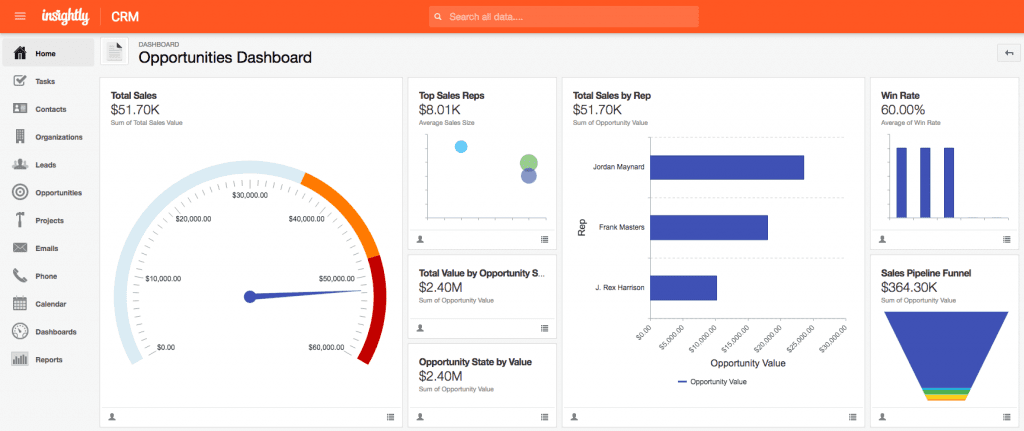 Platforms: Website, iOS, Android
Insightly is a CRM for building lasting customer relationships. Align your teams. Elevate the customer experience. Drive sales growth.
Finally, a small business's need for CRM is highly recommended, as this software is capable of improving an organization's customer service practices. There are endless benefits that CRM software can bring to your small business. So, if you want to expand your business and increase your sales, you need to consider investing in one as soon as possible.
Must Read : Top 5 tools every D2C brand needs to ensure growth