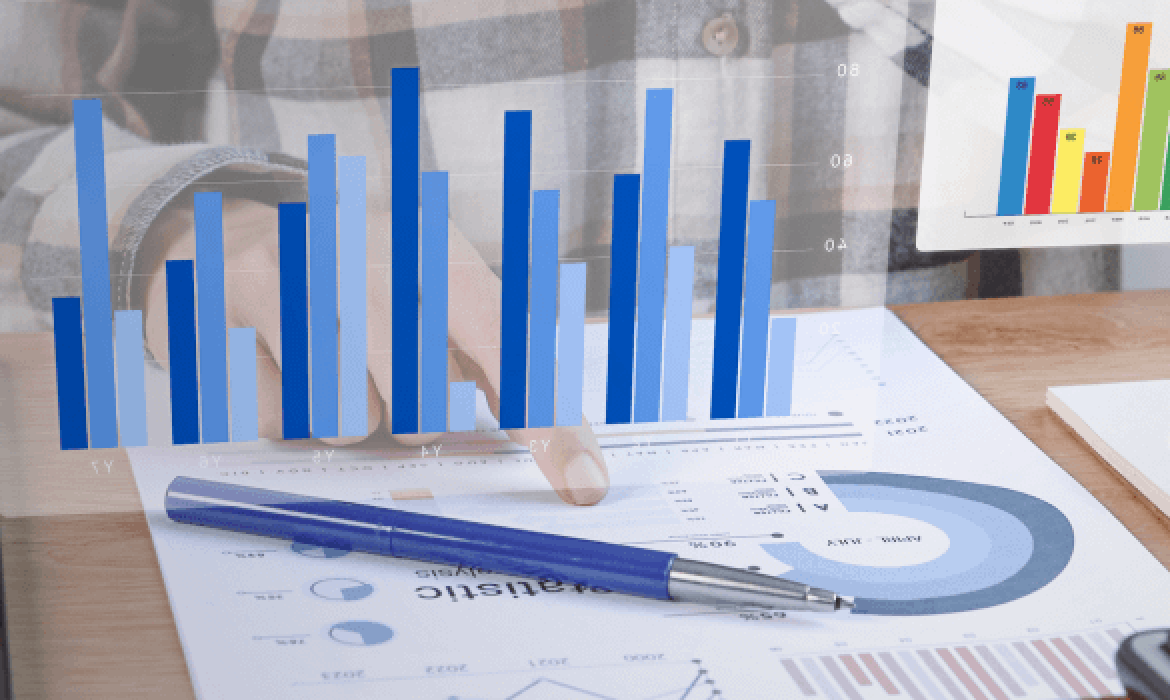 In almost all businesses, departments need materials from time to time – from basic office supplies to raw materials, equipment, and services. To avoid fraud, usually, department managers are not allowed to place orders with suppliers directly. This is the reason why companies have streamlined their purchasing process with well-defined approval workflows. Whenever supplies are running low, department managers hand purchasing managers a purchase requisition to inform them about the materials that are needed.
Once the purchasing department received a purchase requisition, they fill in purchase orders to place the other with suppliers. This process starts with a document called a purchase requisition form.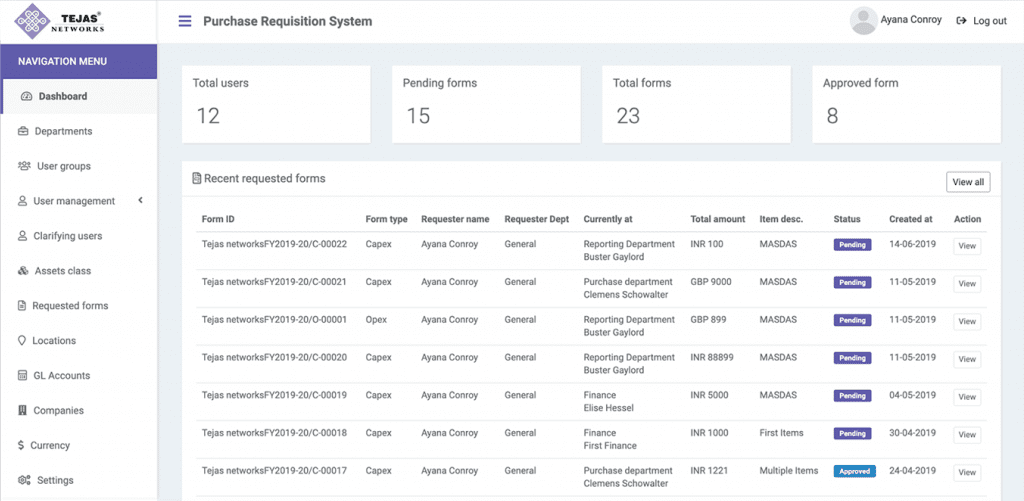 What is a purchase requisition form?
A purchase requisition form is an internal document used by employees to inform department managers about the necessary supplies required. This document is then used by the department managers to notify the purchasing department for approval. Once the purchase requisition is approved by the relevant department, a purchase order is issued to the vendor of the requested goods or services.
Purchase requisition forms generally require the following information:
Name and department of the requestor
Date of request
Products or services requested
Item description, quantity, and price
Reason for purchase
The legal name of the supplier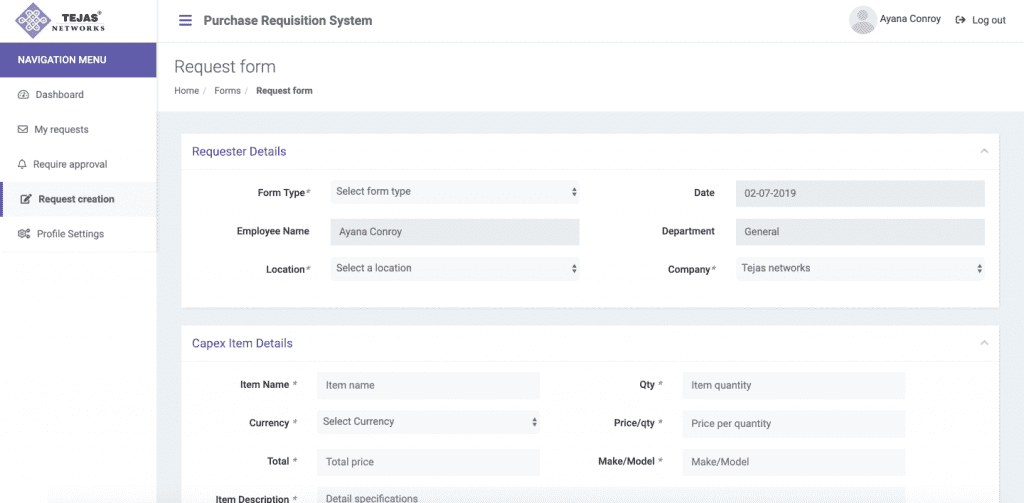 Purchase requisition workflow
Neither purchase requisition workflows nor the purchase requisition form fields are the same for the organization of all sizes. They tend to differ from organization to organization and the organization structure.
However, there are a few components that are common across all organizations:
Requirement for goods or services
Submission of the purchase requisition form
Approval from department manager
Screen by purchasing department
Approval from the finance department
Generation of purchase order
Receipt of goods or services
Invoice payment
Submission of the purchase requisition form
An employee of the organization fills the requirement in the purchase requisition form item by item with supporting documents on the requirement. Which on submission, is sent to the department manager for approval.
Approval from department manager
After a request is raised by the employee, the department manager is required to validate the necessity of the requirements raised by the department member. The department manager must also review the department's spending limit before approving the request.
Based on the organization's policies in this stage a custom rule can be set to forward the purchase requisition form to the chief financial officer's (CFO) approval.
Screening by the purchasing department
The purchase request is sent to the purchasing department either in a pool system or an individual responsible for processing purchase requests. The purchasing department looks for businesses either in their list of already registered vendors or new vendors who can fulfil the requirement. The purchasing department is also responsible for collecting the quotation from the vendors and all the information required to fulfil the requirements.
Approval from the finance department
The finance department processes the request by verifying & comparing the vendor quotes, wherever require work on negotiation. In this process, the finance department can choose to either require clarification from the department manager or escalate the request to the CFO based on an organization's policy.
Generating a purchase order
Once the purchase requisition form received all the previous approvals, a purchase order is generated and sent to the vendor. Once it is accepted, by the vendor the purchase becomes a legally binding contract.
The challenges of paper-based workflows
Purchase requisition workflows can be more complex as the organization grows and have multiple internal teams and departments. The margin of error is high as the purchase requisition passes through several reviews before it's approved and transformed into a purchase order.
It also becomes impossible to keep track of all information like clarifications, rejections, resubmissions, and escalations without missing anything.
The most important challenge is the lack of clarity and transparency as to the progress of the purchase requisition.
The benefits of using a purchase requisition system
Transparent procurement process
The purchase requisition workflow adds a level of hierarchical approval and makes sure that the purchase requisition form is checked for accuracy and legitimacy. This workflow produces evidence that a form was issued and submitted by a department.
Purchase requisition centralizes the procurement process
Purchase departments and purchase requisition workflows centralize all business spending. This offers central control over all business pending and makes it easy to manage what goes out, when, by who, and to whom.
A centralized purchasing system also speeds up the procurement process. This means that there are minimal departmental delays, something that greatly affects a business organization's efficiency levels.
Increases accountability and business security
A purchase requisition form is proof that certain materials were required by a department and that the department ordered the same. There's a document trail of the complete process till the delivery of the product. This record can be used as backup evidence in case of any later issues regarding the items ordered or the negotiated price.
They are useful for financial audits
Some financial audits require evidence that managers approved the company's purchasing decisions. Purchase requisitions can be used as proof for these audits.
Prevents miscommunication
Purchase requisitions clearly communicated the details of a purchase, and also record any supporting documents. By having every aspect documented, an organization can avoid potential conflict or confusion in the future.
Protect the organization from fraud
With purchase requisition in place, the risk of fraud is greatly reduced. In short, purchase requisitions make it hard for team members to purchase goods and services for personal use using organizational capital.
With an audit trail in place, there is greater protection over organization assets. A requisition order is proof that something was ordered. It can be followed up on and actioned upon. It also becomes easy to trace assets in case there are any issues regarding organization assets.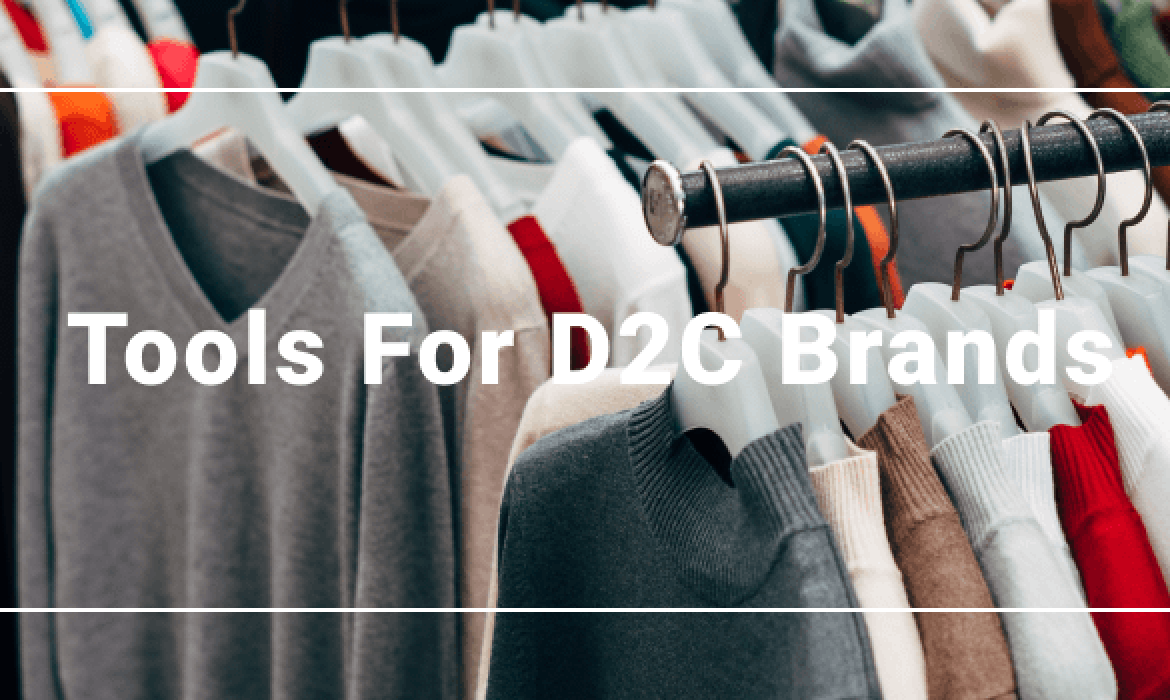 It's no secret that running a manufacturing business is a tough job. You spend hours upon hours working with customers and suppliers, you deal with the unexpected, and you don't know if any of your staff will be around at the end of the month. Luckily, each day offers new opportunities for improvement. That's why it is important that the key stakeholders have a complete overview of the business.
A typical sales flow of a D2C brand may look as shown in the diagram below.  Teams maintain records in notepads, calendars, memo books, and other outdated systems for tracking sales or customer-related data.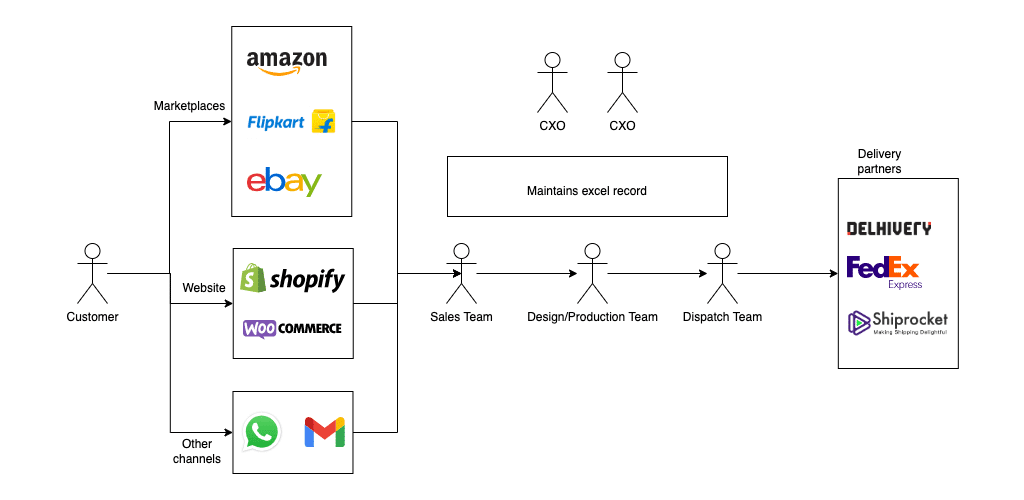 When people are buying your product or service, you want them to feel good and have a positive experience. A customer who feels good and has a positive experience is a customer that will come back again and again and refer other people to your brand. It's important for d2c brands to have a customer experience which is designed with the needs of the digitally native customer in mind. In the clutter of your own organizational processes, this is often missed.
In this article, we will cover the following points:
Benefits of digital transformation for D2C brands
Previously, manufacturers would have relied on retailers and distributors to create the 'shop window' for their products. A D2C approach means this will lie with them. In terms of the product data, there will be a much higher level of control. They can choose the specific details they want their products to be associated with.
This also means manufacturers can provide a deeper, more granular layer of detail. This ultimately means customers have more confidence in their buying decisions. In addition to the product data, manufacturers will also have ownership over any data they collect from customers. Having this data will contribute a large amount towards improving the overall customer experience. You can tailor experiences accordingly by having a deeper insight into trends, behaviours, and product preferences.
Shrinking budgets, many operational distractions, and debt all make it difficult to spend time looking at the evidence of your company. But an integrated system provides you with a key tool to see what's important and focus on what matters. This paints a clearer picture of where you need to invest time and resources, or where you should cut back.
Better customer relationships
Having more data and insight is a key element of digital transformation. Equipped with this knowledge, manufacturers can show customers more personalized product information, as well as make adjustments that increase sales. With a digital-first approach, companies can also increase the efficiency at which they track campaigns.
Well-managed email campaigns
Email marketing is one of the most effective digital marketing strategies. Massive mailouts may still surprise you with performance – you just need to make sure email campaigns are hyper-personalized and reach the recipients' inboxes at the right time.
A digital system helps you automate the process, sets up automated drip campaigns and sends out the personalized emails of each prospect at the perfect time based on the information and tags that have been collected. It offers email tracking functionality so that you could measure the performance of email campaigns.
One of the biggest benefits of implementing a digital tool into your business operations is the dramatic improvement in efficiency. The way your employees communicate from department to department, the continuous flow of data across the organization, the seamless transition from phase to phase over the lifetime of the customer – all of these benefits add up to a more efficient business process that can save time, money, and resources.
Top 5 tools for D2C brands to ensure growth
Customer relationship management tool
Customer relationship management (CRM) is a technology for managing all your company's relationships and interactions with customers and potential customers.
Email marketing & automation tool
Email automation is a process where you send targeted email campaigns to your customers through a pre-built and self-operating system.
Abandoned cart recovery tool
Abandoned cart recovery is a problem that has been plaguing eCommerce retailers from the outset. A combination of strategies that work best for your business will allow you to attain the two-fold goal of preventing mass cart abandonment and converting shoppers who abandon carts into loyal customers.
Take your coupon marketing to the next level! Offer personalized coupons to all of your site's traffic and help them redeem the offer with less friction!
Omni-channel customer service tool
Omnichannel customer service is assistance and advice for customers across a seamless and integrated network of devices and touchpoints. Businesses with robust omnichannel customer service can maintain consistently great experiences for their customers regardless of the communication channel.
In today's dynamic and constantly shifting business landscape, there are several possible reasons why a company may need to perform a complete overhaul of its products, services, or business model. Business transformation, also known as digital transformation (DX), comprises a wide variety of changes put in place to help a company or organization run more efficiently.
Must Read : What are a purchase requisition system and the importance of a purchase requisition system?