WaterBee - Smart Water Monitoring Software Backed By IOT Technology
WaterBee by B-IOT is a smart water monitoring software backed by IOT technologies. It is a solution which has been designed with an aim to save water. We achieved our aim by providing meaningful insights of water consumption and wastage to the apartment residents, who can then take constructive decisions driven by data. The software also offers invoicing and billing feasibilities to the committee members.
Interested in building something similar?
Developing a secured, robust and intuitive IOT backed solution was challenging for us. The solution is deployed on a serverless architecture. We leveraged the flexibility, scalability and efficiency of Microsoft Azure technologies to develop the cloud based smart water monitoring software backed by IOT technologies.
Save water, save money! Sophisticated yet easy-to-use water monitoring software
Mr. Nagesh, owner of B-IOT approached us with an ambitious idea to develop a secure and robust solution which can be used by apartment residents to keep track of water consumption within their entire apartment. The aim is to notify the residents about the water wastage and have a complete understanding of the water usage and bills against the water consumption. The solution also offered easy invoicing and billing feasibility for the committee members.

Primary objective of our engagement
Our role was centred around converting the idea into a scalable solution. We looked over every stage of the WaterBee Smart water monitoring software – Designing and development of the mobile applications(Android & IOS), Admin Dashboard, REST APIs.
The design guideline was set with the intent of making water consumption data more meaningful. We achieved it with intuitive graphical representation of the data captured by the IOT devices and easier access to pay the water bills.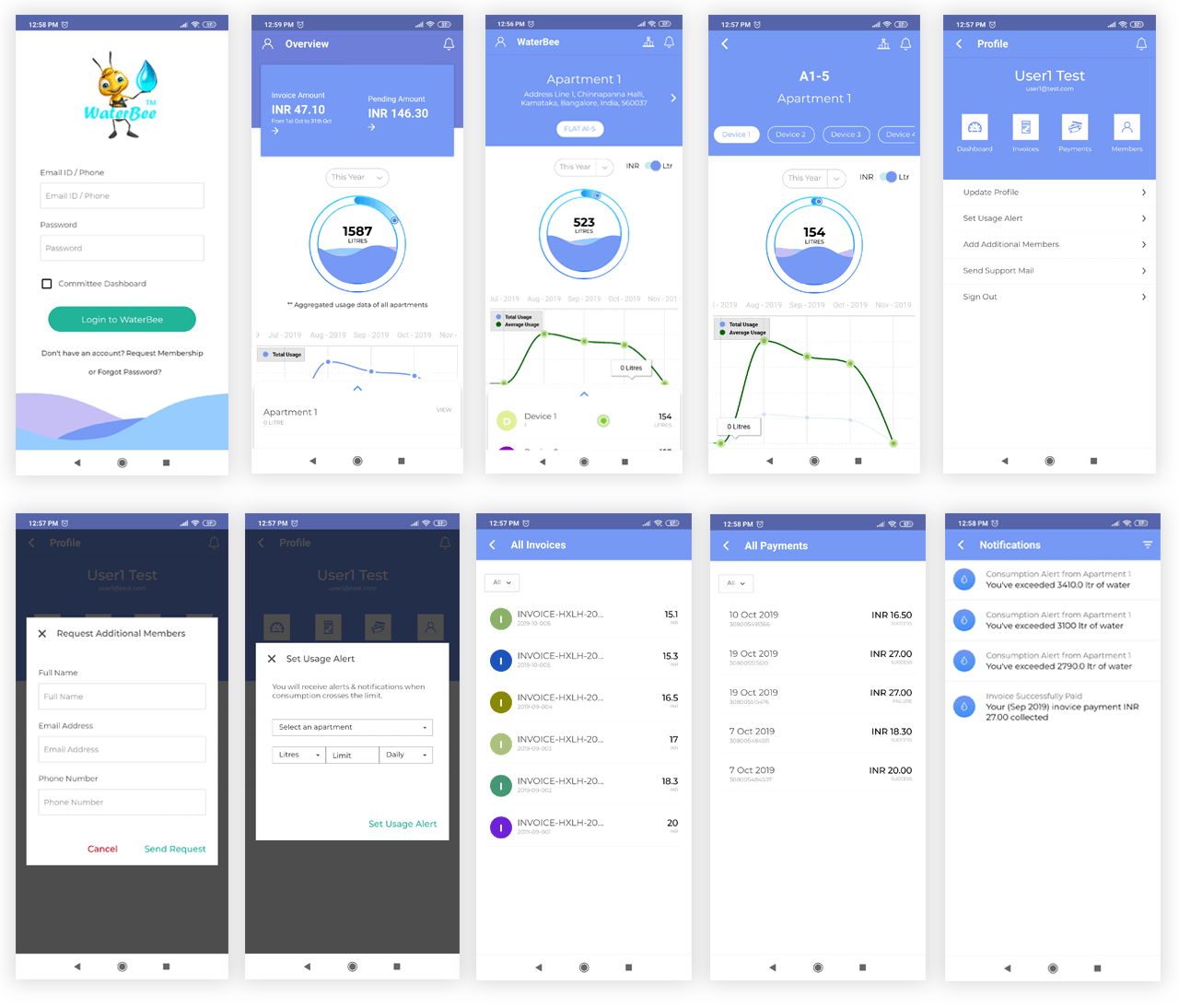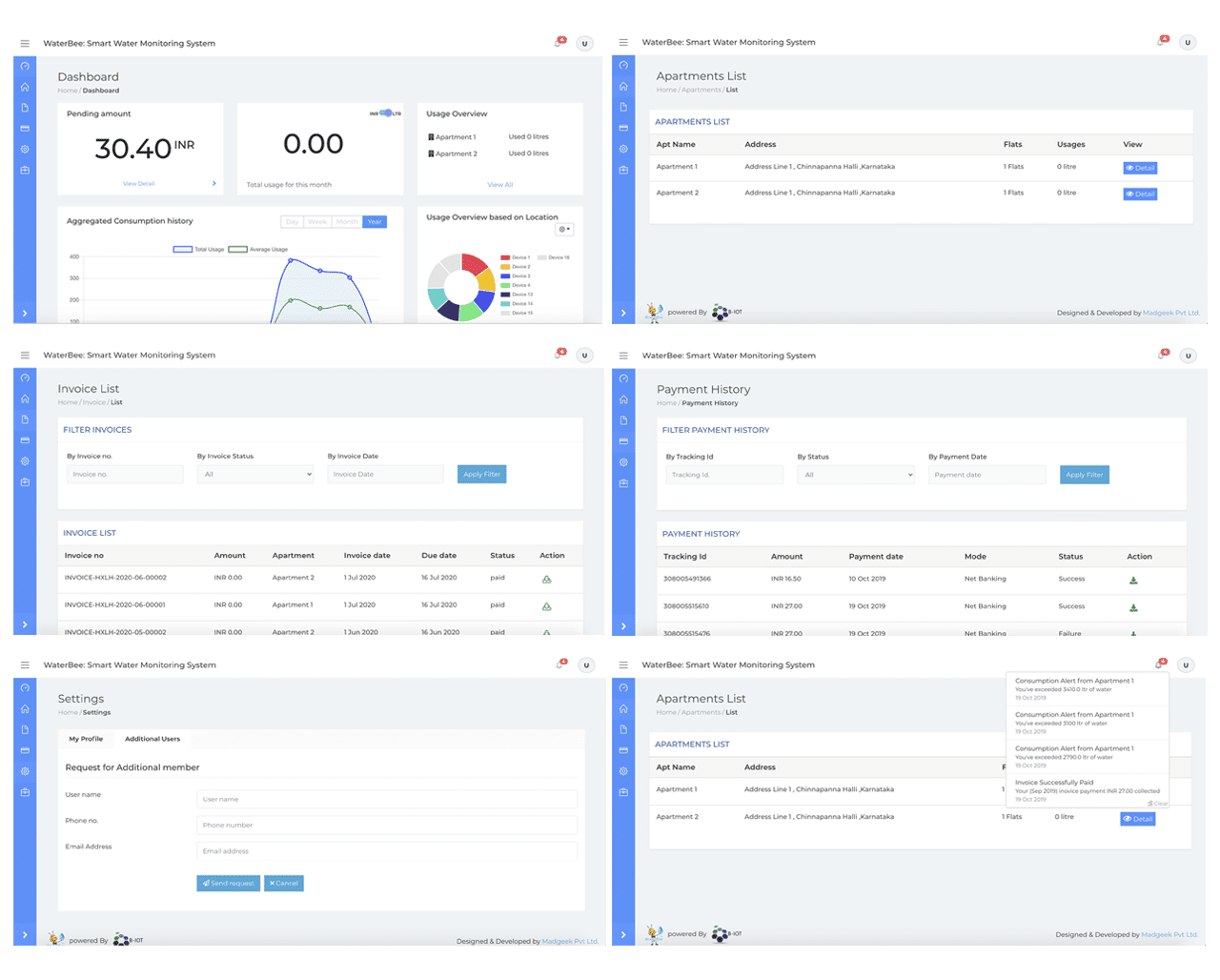 Tools, Technology & Frameworks
From Design to Scalable Solution
Madgeek designed and developed an end to end cloud-based water monitoring software backed by IOT technologies for Mr. Nagesh. Madgeek created a secured, scalable and robust software for invoicing and billing along with water monitoring software.
An admin system was developed to control the end to end operations and get timely information and reports.