Lyphe - Doctor On Demand HealthCare Mobile Application Development In India
Lyphe, a HIPAA compliant healthcare online portal in Bangalore India. It was developed with an aim to bridge the gap between doctors and patients. The solution was intended to make healthcare and medical consultation affordable and accessible for everyone in a developing country.
Interested in building something similar?
Developing a secured, robust and HIPAA compliant healthcare, doctor on demand mobile application with complex and advanced features like video and audio calling over secured network was extremely challenging for us. The solution was also integrated with real-time messaging and online health records.
Bridging the gap between doctors and patients with an affordable and accessable healthcare solution
Mr. Nikhil approached us with an ambitious idea to provide affordable healthcare consultation to everyone. He wanted to bridge the gap between a doctor and patients using the portal. An unified solution where doctors can maintain patient's health records and consult them online. We were asked to develop a secured and scalable infrastructure, we developed – Website, Backend, Android Doctor App, Android Patient App and Admin Dashboard.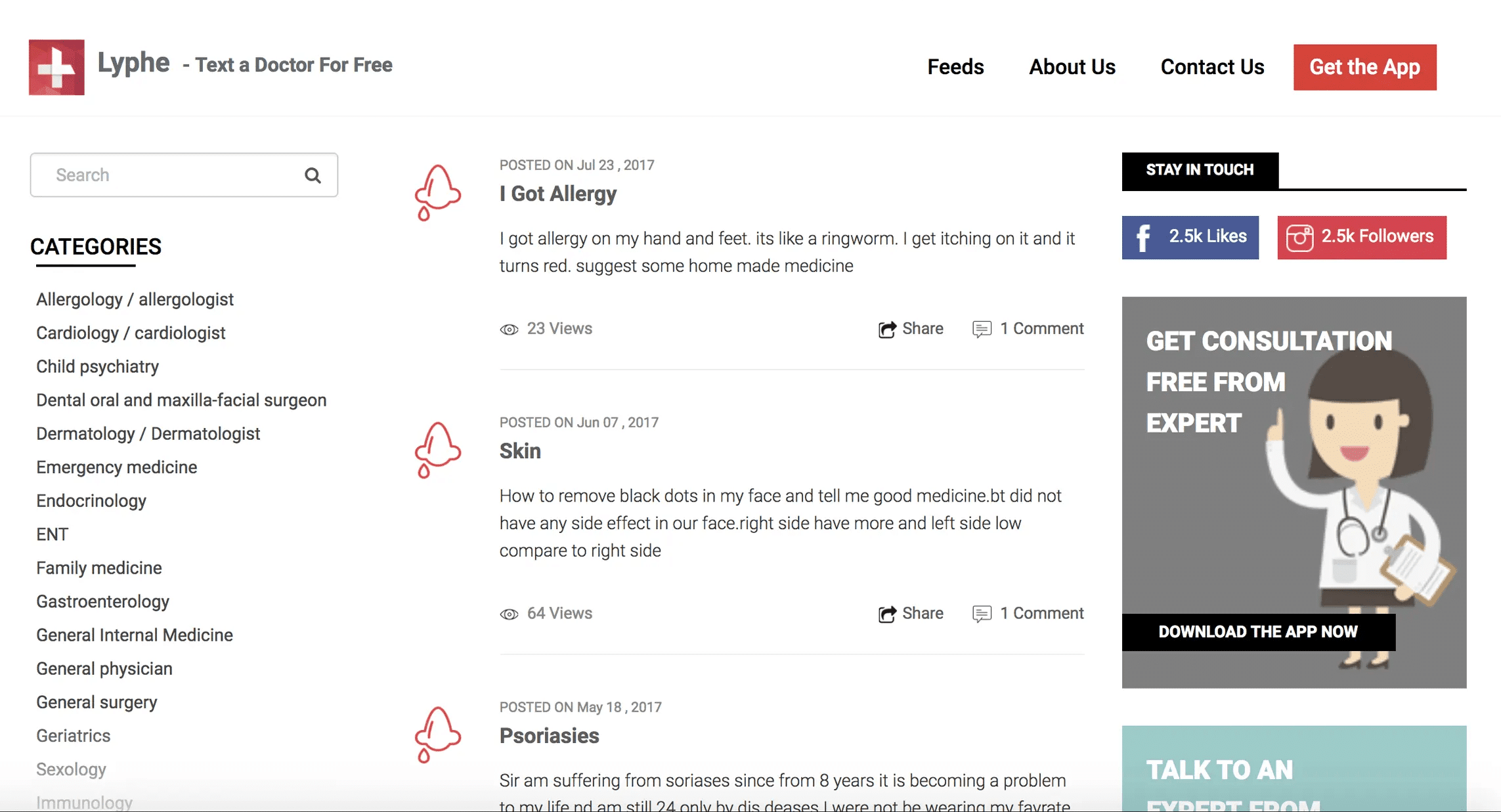 Primary objective of our engagement
Our role was centred around converting the idea into a scalable solution. We looked over every stage of the Lyphe development project – Designing of the Website and Apps, Development of the REST APIs, Admin Dashboard, Website, Apps, Messenger, Infrastructure.
The design guideline was set with the intent to make healthcare solution accessible to everyone. User-friendliness of the apps were our top most priority.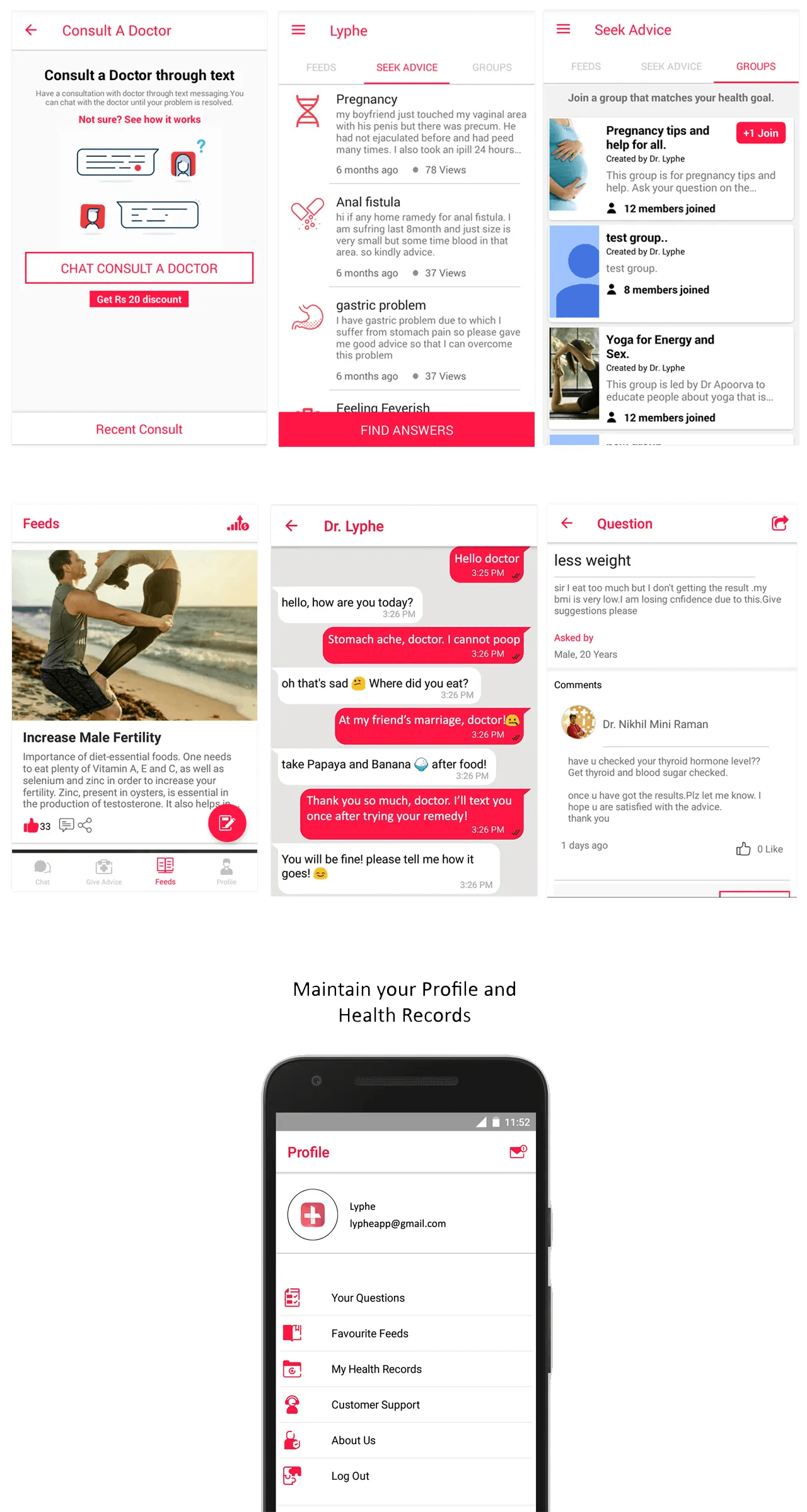 Tools, Technology & Frameworks

From Design to Scalable Solution
Madgeek designed and developed an end to end cloud-based healthcare on demand mobile app for Mr. Nikhil. Madgeek created a reliable, scalable and robust doctor on demand platform with apps for patients and doctor.

The admin system was developed to control the end to end operations and get timely information and reports.