Buyjama - Influencer-Led Multi Branded Fashion Ecommerce Website
Buyjama, Sri Lanka's largest influencer-led multi-branded fashion e-commerce website, is all about providing an inspired, trust-worthy & unique shopping experience to everyone.
Interested in building something similar?
The website design and development and backend admin dashboard with APIs development for Buyjama was extremely challenging as the portal offers a wide range of advanced and complex features, accounting and reporting. The target audience are less tech-savy because of which we had to ensure the user-friendliness of the portal is kept as the top most priority.
An Influencer-led Multi-branded Fashion Ecommerce Portal
Our clients were Digital Lanka Online Pvt. Ltd., a Sri Lankan company, which aims to provide seamless digital shopping experience to customers with features like wallet, affiliate marketing. They approached us to design and develop the complete solution which includes – Website, Backend, IOS & Android Customer App, Affiliate Dashboard and Affiliate App.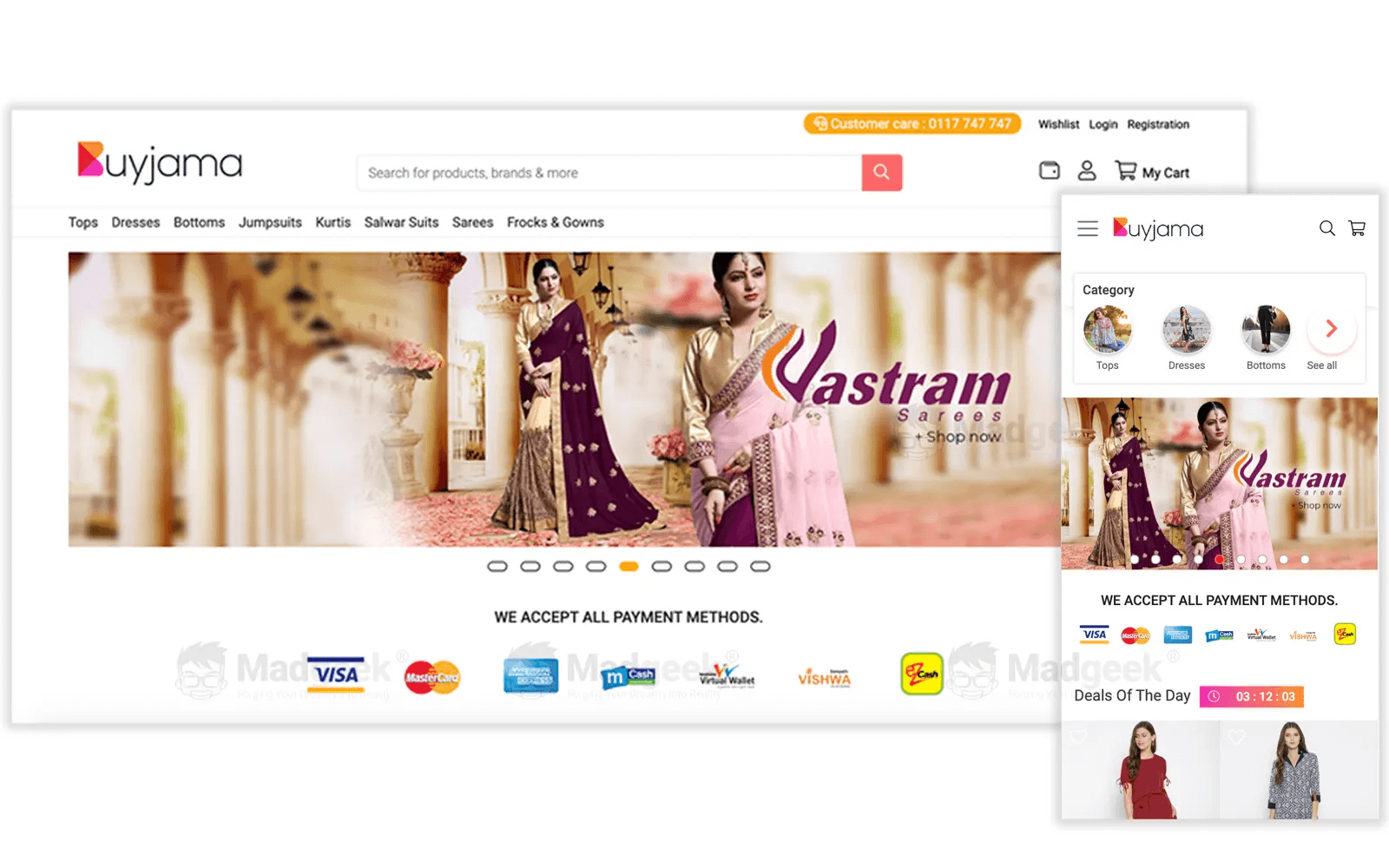 Primary objective of our engagement
Our role was centred around converting the idea into a scalable solution. We looked over every stage of the Buyjama development project – Designing of the Website, Dashboards and Apps, Development of the REST APIs, Admin Dashboard, Website, Apps, Wallet, Infrastructure, Affiliate Apps & Affiliate Dashboard. Also to assist the company's management to overview their product sales, marketing, customer analytics, and business outcomes.
The design guideline was set with the intent to make shopping experience smooth and seamless for the customers.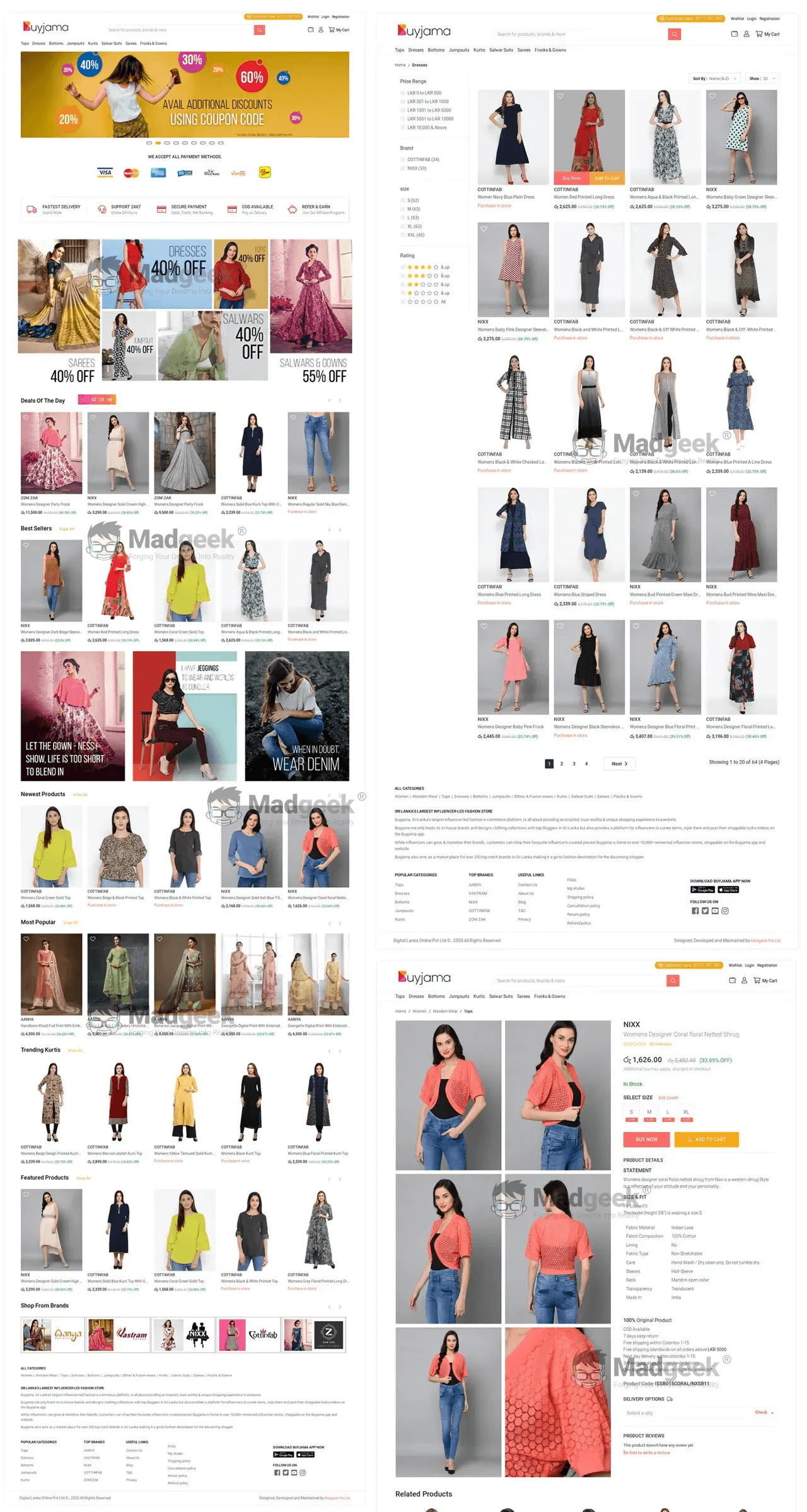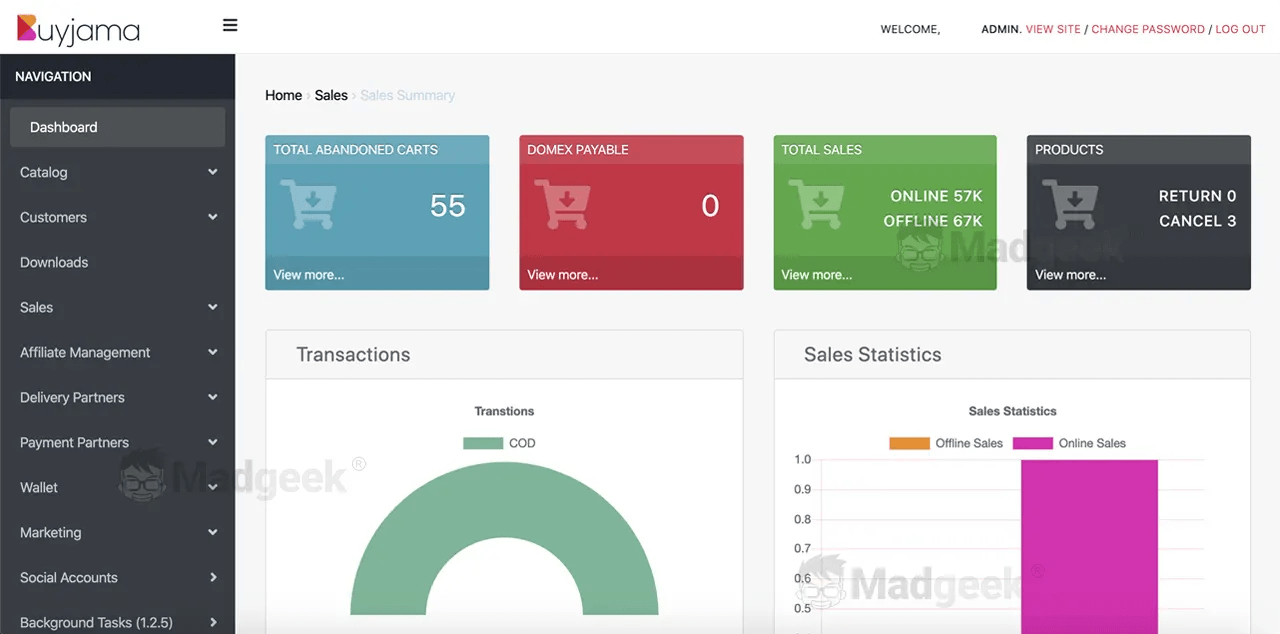 Tools, Technology & Frameworks

From Design to Scalable Solution
Madgeek designed and developed an end to end cloud-based fashion eCommerce platform for Digital Lanka Online Pvt. Ltd. Madgeek created a reliable, scalable and robust fashion eCommerce platform with apps for users, affiliate partners and dashboards for owners and affiliate partners.

The admin system was developed to control the end to end operations and get timely information and reports. The system was made so exhaustive that the only other software that Buyjama needs other than this platform is Tally for finance compliance and tax filing purposes.